Infinite shades of grey meet harmoniously in a pattern characterized by smoky tones.
A tone on tone grey pattern that comes to life through the brightness and brilliance of its honed marble surface.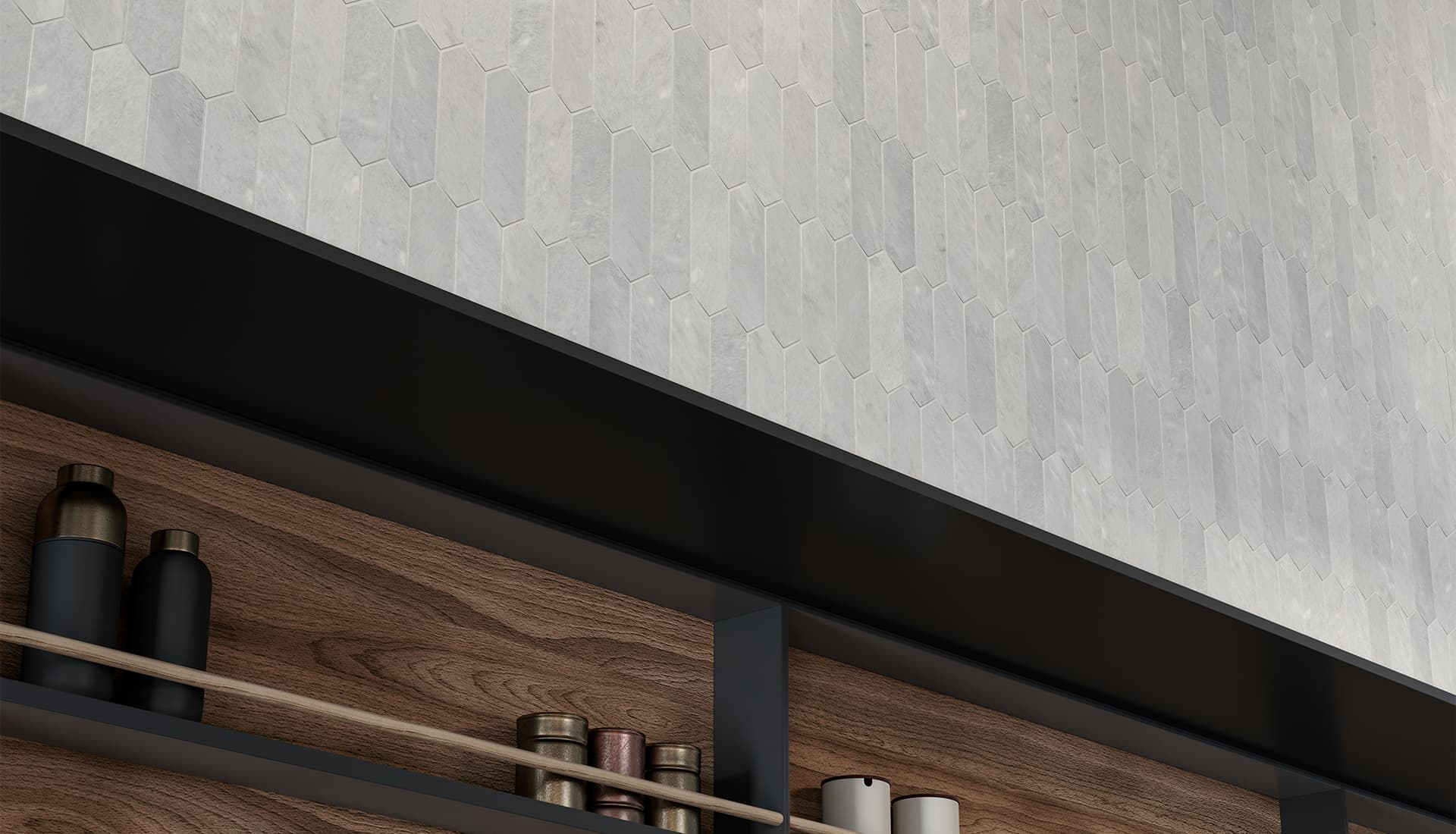 2 x 6 in / 4.9 x 15 cm Aura Fresca Picket Honed Marble Mosaic
A shadowy and aerial blend of greys.
Item codes
Aura Fresca

Item code

18 x 36 in / 45.7 x 91.4 cm

Aura Fresca Honed Marble Tile

12 x 24 in / 30.5 x 61 cm

Aura Fresca Honed Marble Tile

3 x 12 in / 7.5 x 30.5 cm

Aura Fresca Honed Marble Tile
Mosaics

Item code

1.25 x 4 in / 3.3 x 10 cm

Aura Fresca Herringbone Honed Marble Mosaic

2 x 6 in / 4.9 x 15 cm

Aura Fresca Picket Honed Marble Mosaic

2 in / 4.9 cm

Aura Fresca Hexagon Honed Marble Mosaic
Trim

Item code

1/2 x 12 in / 1.3 x 30.5 cm

Aura Fresca Honed Marble Deco-Bar