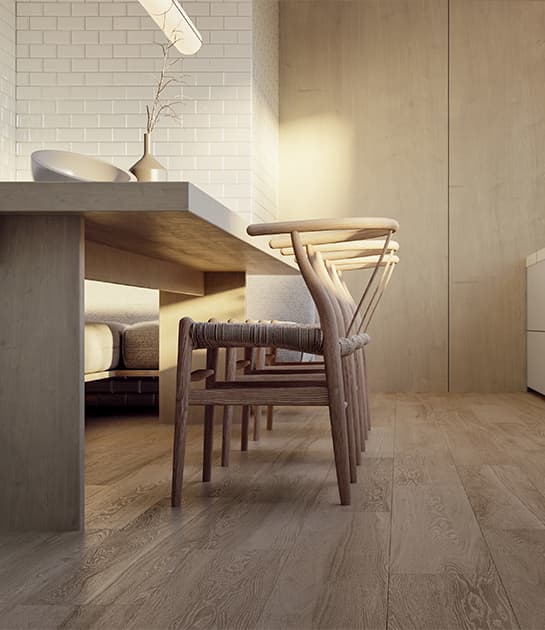 8 x 48 in / 19.7 x 120 cm Aspen Paper Birch Matte Rectified Glazed Porcelain Tile
8 x 48 in / 19.7 x 120 cm Aspen Paper Birch Matte
The collection is offered in various wide plank sizes, with matte finishes and rectified edges. It also has specially designed waterjet mosaics with a randomized selection of patterns. The luxury of the wood flooring translated in porcelain allows it to be used in a variety of high traffic environments, including commercial interiors and exterior wall installations.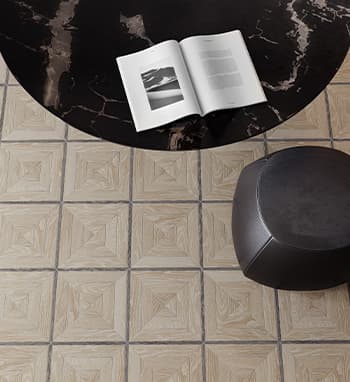 Aspen Paper Birch Marquetry Matte Mosaic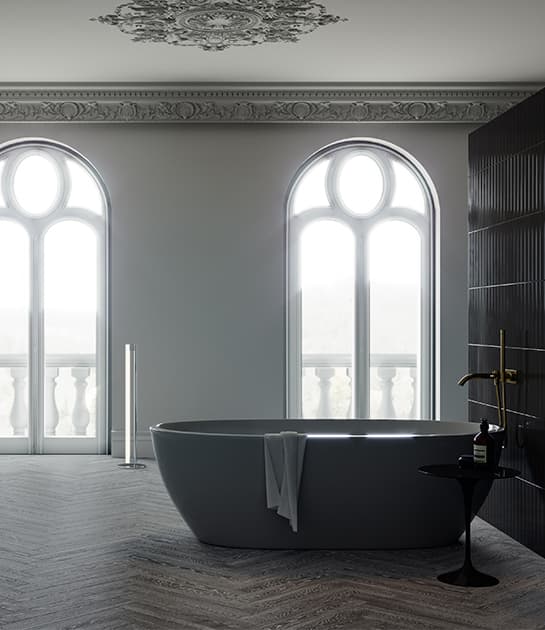 4 x 24 in / 9.8 x 60 cm Aspen Grey Ridge Matte Rectified Glazed Porcelain Tile
Providing an elegant hardwood look while conserving the Earth's natural resources.
Item codes
Aspen

French Oak

Item code

8 x 48 in / 19.7 x 120 cm

Aspen French Oak Matte Rectified Tile

6 x 36 in / 14.7 x 90 cm

Aspen French Oak Matte Rectified Tile

4 x 24 in / 9.8 x 60 cm

Aspen French Oak Matte Rectified Tile

Aspen French Oak Marquetry Matte Mosaic
Ash

Item code

8 x 48 in / 19.7 x 120 cm

Aspen Ash Matte Rectified Tile

6 x 36 in / 14.7 x 90 cm

Aspen Ash Matte Rectified Tile

4 x 24 in / 9.8 x 60 cm

Aspen Ash Matte Rectified Tile

Aspen Ash Marquetry Matte Glazed Mosaic
Beachcomber

Item code

8 x 48 in / 19.7 x 120 cm

Aspen Beachcomber Matte Rectified Tile

6 x 36 in / 14.7 x 90 cm

Aspen Beachcomber Matte Rectified Tile

4 x 24 in / 9.8 x 60 cm

Aspen Beachcomber Matte Rectified Tile

Aspen Beachcomber Marquetry Matte Mosaic

Aspen Beachcomber with Statuario Marquetry Matte Mosaic
Sequoia

Item code

8 x 48 in / 19.7 x 120 cm

Aspen Sequoia Matte Rectified Tile

6 x 36 in / 14.7 x 90 cm

Aspen Sequoia Matte Rectified Tile

4 x 24 in / 9.8 x 60 cm

Aspen Sequoia Matte Rectified Tile

Aspen Sequoia Marquetry Matte Mosaic

Aspen Sequoia with Statuario Marquetry Matte Mosaic
Paper Birch

Item code

8 x 48 in / 19.7 x 120 cm

Aspen Paper Birch Matte Rectified Tile

6 x 36 in / 14.7 x 90 cm

Aspen Paper Birch Matte Rectified Tile

4 x 24 in / 9.8 x 60 cm

Aspen Paper Birch Matte Rectified Tile

Aspen Paper Birch Marquetry Matte Mosaic
Grey Ridge

Item code

8 x 48 in / 19.7 x 120 cm

Aspen Grey Ridge Matte Rectified Tile

6 x 36 in / 14.7 x 90 cm

Aspen Grey Ridge Matte Rectified Tile

4 x 24 in / 9.8 x 60 cm

Aspen Grey Ridge Matte Rectified Tile

Aspen Grey Ridge with Statuario Marquetry Matte Mosaic

Aspen Grey Ridge Marquetry Matte Mosaic