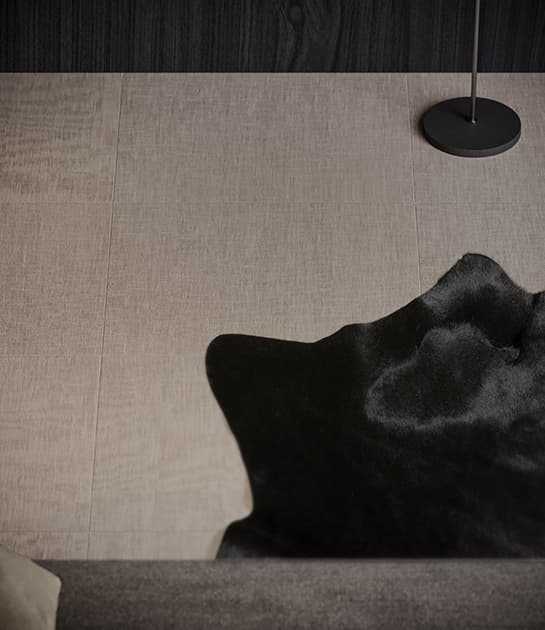 12 x 24 in / 30 x 60 cm Belgian Linen Fog Matte Rectified Color Body Porcelain Tile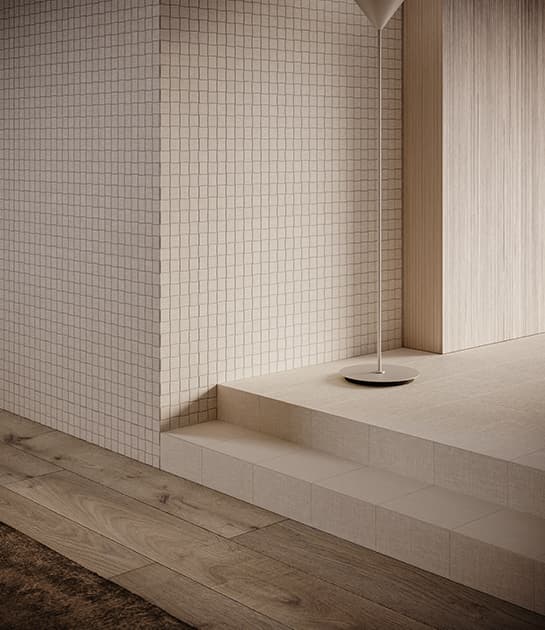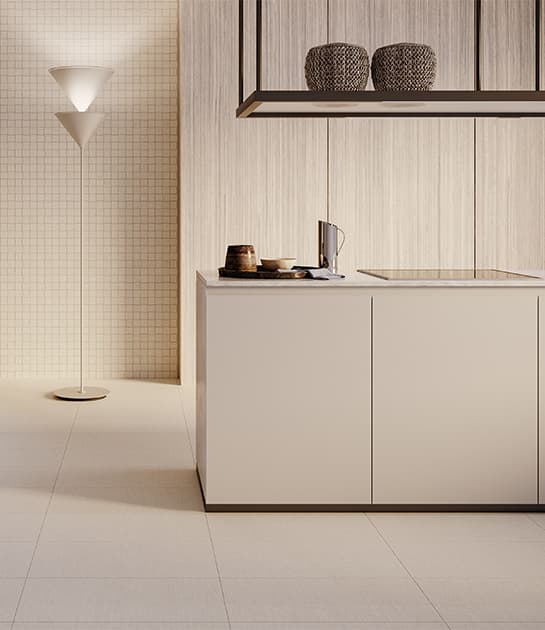 2 x 2 in / 5 x 5 cm Belgian Linen Ivory Basketweave Color Body Porcelain Mosaic
Designed with a nod to the sophistication and intricacy of linen, but married with the durability of a porcelain tile. Belgian linen is an ideal surface for both walls or floors. As the delicate blend of weaves comes to life within this series it creates a warm ambiance with subtle details, perfectly complimenting most interior designs.

12 x 24 in / 30.5 x 61 cm Belgian Linen Natural Matte
Exquisite patterns providing a delicate textured look.
Item codes
Belgian Linen

Ivory

Item code

12 x 24 in / 30 x 60 cm

Belgian Linen Ivory Matte Rectified Tile

6 x 24 in / 15 x 60 cm

Belgian Linen Ivory Matte Rectified Tile

2 x 2 in / 5 x 5 cm

Belgian Linen Ivory Basketweave Matte Mosaic

3 x 12 in / 7.1 x 29.8 cm

Belgian Linen Ivory Matte Bullnose
Natural

Item code

12 x 24 in / 30 x 60 cm

Belgian Linen Natural Matte Rectified Tile

6 x 24 in / 15 x 60 cm

Belgian Linen Natural Matte Rectified Tile

2 x 2 in / 5 x 5 cm

Belgian Linen Natural Basketweave Matte Mosaic

3 x 12 in / 7.1 x 29.8 cm

Belgian Linen Natural Matte Bullnose
Fog

Item code

12 x 24 in / 30 x 60 cm

Belgian Linen Fog Matte Rectified Tile

6 x 24 in / 15 x 60 cm

Belgian Linen Fog Matte Rectified Tile

2 x 2 in / 5 x 5 cm

Belgian Linen Fog Basketweave Matte Mosaic

3 x 12 in / 7.1 x 29.8 cm

Belgian Linen Fog Matte Bullnose
Mist

Item code

12 x 24 in / 30 x 60 cm

Belgian Linen Mist Matte Rectified Tile

6 x 24 in / 15 x 60 cm

Belgian Linen Mist Matte Rectified Tile

2 x 2 in / 5 x 5 cm

Belgian Linen Mist Basketweave Matte Mosaic

3 x 12 in / 7.1 x 29.8 cm

Belgian Linen Mist Matte Bullnose
Mica

Item code

12 x 24 in / 30 x 60 cm

Belgian Linen Mica Matte Rectified Tile

6 x 24 in / 15 x 60 cm

Belgian Linen Mica Matte Rectified Tile

2 x 2 in / 5 x 5 cm

Belgian Linen Mica Basketweave Matte Mosaic

3 x 12 in / 7.1 x 29.8 cm

Belgian Linen Mica Matte Bullnose
Color Blends

Light Blend

Item code

1 x 4 in / 2.5 x 10 cm

Belgian Linen Light Blend Stacked Matte Mosaic

Belgian Linen Light Blend Random Strip Matte Mosaic
Dark Blend

Item code

1 x 4 in / 2.5 x 10 cm

Belgian Linen Dark Blend Stacked Matte Mosaic

Belgian Linen Dark Blend Random Strip Matte Mosaic