Cersaie 2021
Anatolia debuted at Cersaie, Bologna, Italy, Sep 27 - Oct 1.
back to editorial
Cersaie 2021 marks Anatolia's first time exhibiting at what is arguably one of the largest and most prestigious International exhibitions of ceramic tiles. More than a trade fair, Cersaie is above all the greatest opportunity to meet and discover the latest design solutions.
Anatolia's trade show booth is a design space dedicated to our featured collections, a journey developing over different areas, all custom-designed with refined vignettes and refreshed branding. Great interest was generated towards all the displayed collections, focused on the values that have always represented the company: innovation, technology, and design.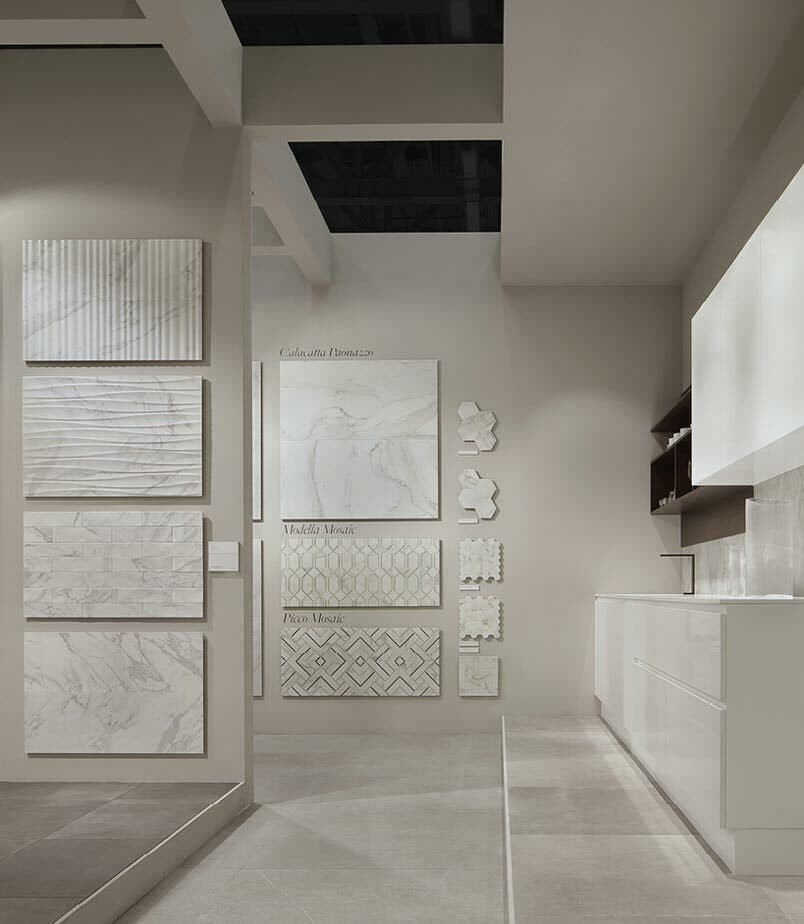 Left: Raffino Collection Bianco Vita Formats. Middle: La Marca Calacatta Paonazzo & Mosaics.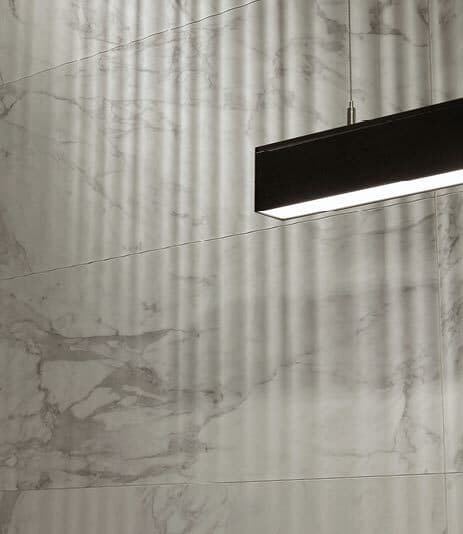 12 x 36 in / 30 x 90 cm Raffino Bianco Vita Alto Matte Rectified Tile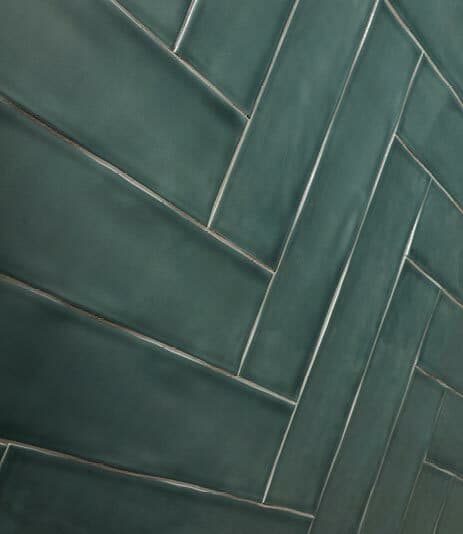 3 x 12 in / 7.5 x 30 cm Teramoda Emerald Glossy Pressed Tile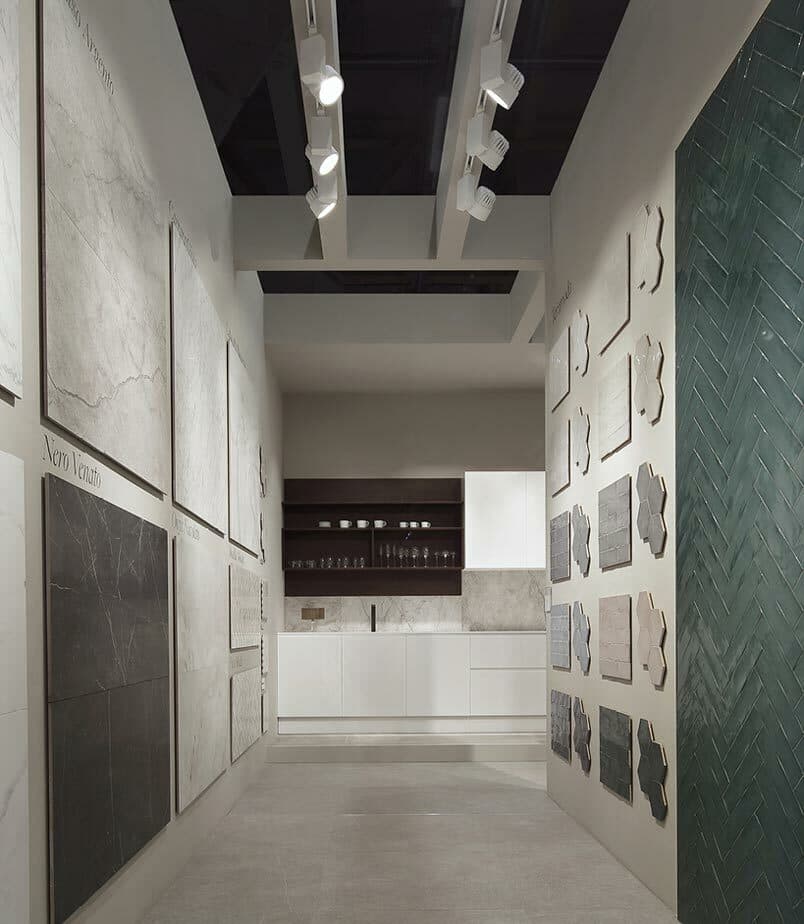 Left: La Marca Collection. Right: Teramoda Collection.
Great success along the continued path of quality and innovation.
On display at Cersaie, Anatolia's new and featured collections for 2021-2022, including collections coming soon, the playful Teramoda, the sophisticated Raffino, and the unique Tapestri.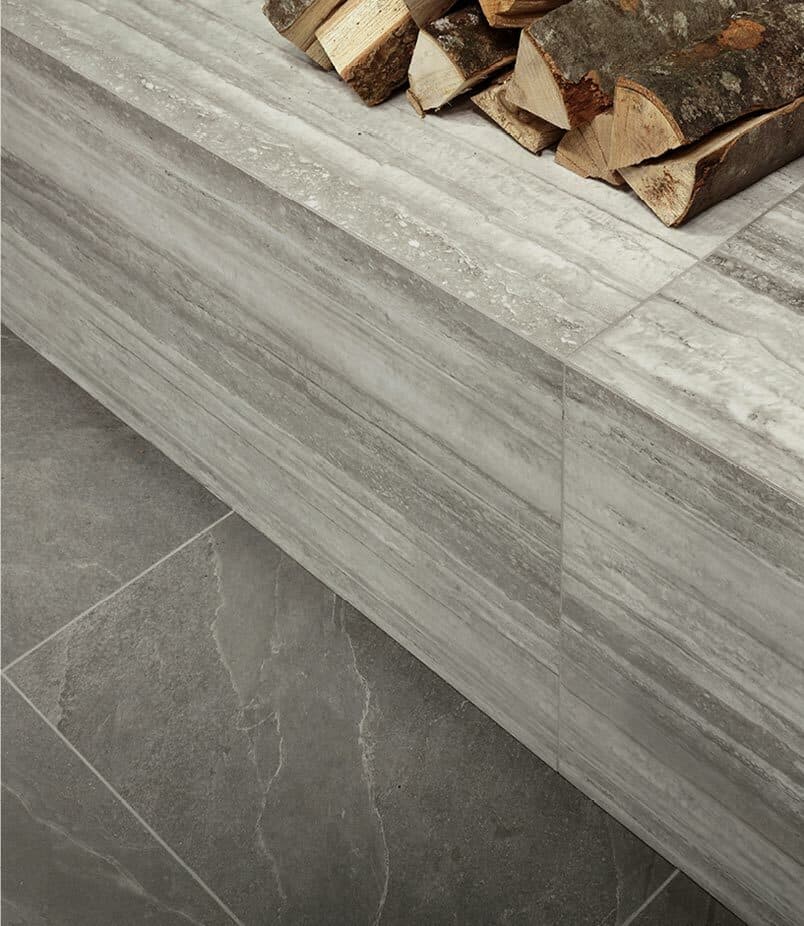 Fireplace: 24 x 48 in / 60 x 120cm La Marca Travertino Instrata Honed Rectified Tile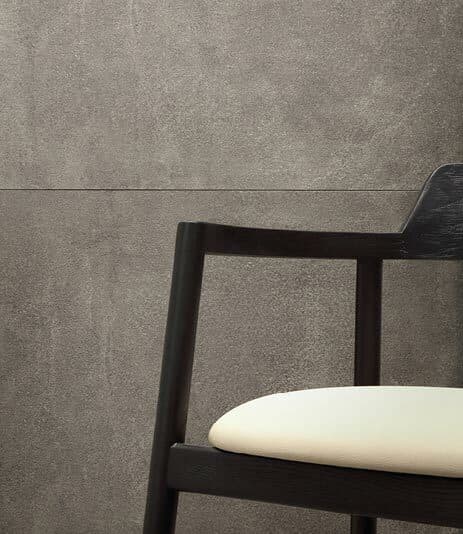 24 x 48 in / 60 x 120 cm Industria Zinc Matte Rectified Tile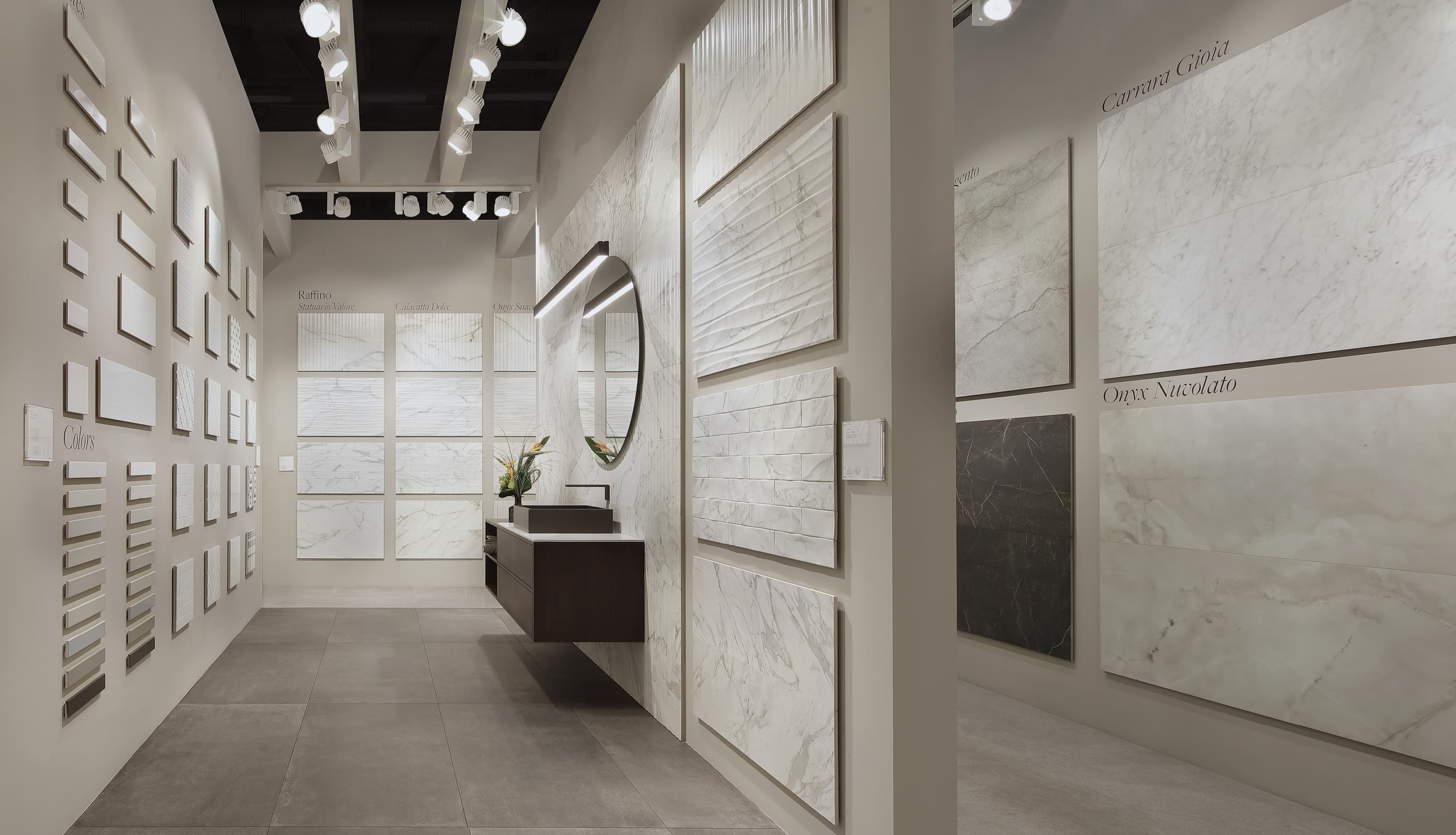 Left: Soho Collection. Vanity Wall: Raffino Collection Bianco Vita Color.
An extraordinary success, thanks to all the visitors who demonstrated great interest in the captivating displays of the featured 2021-2022 ceramic + porcelain tile collections. It is also an important step in Anatolia's continued global growth into new and dynamic marketplaces.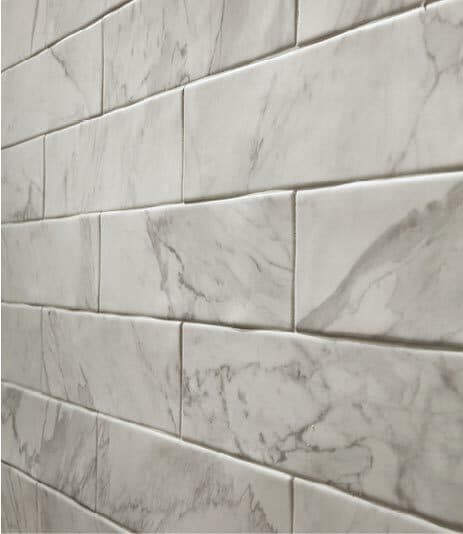 3 x 12 in / 7.5 x 30 cm Raffino Bianco Vita Artisan Matte Pressed Tile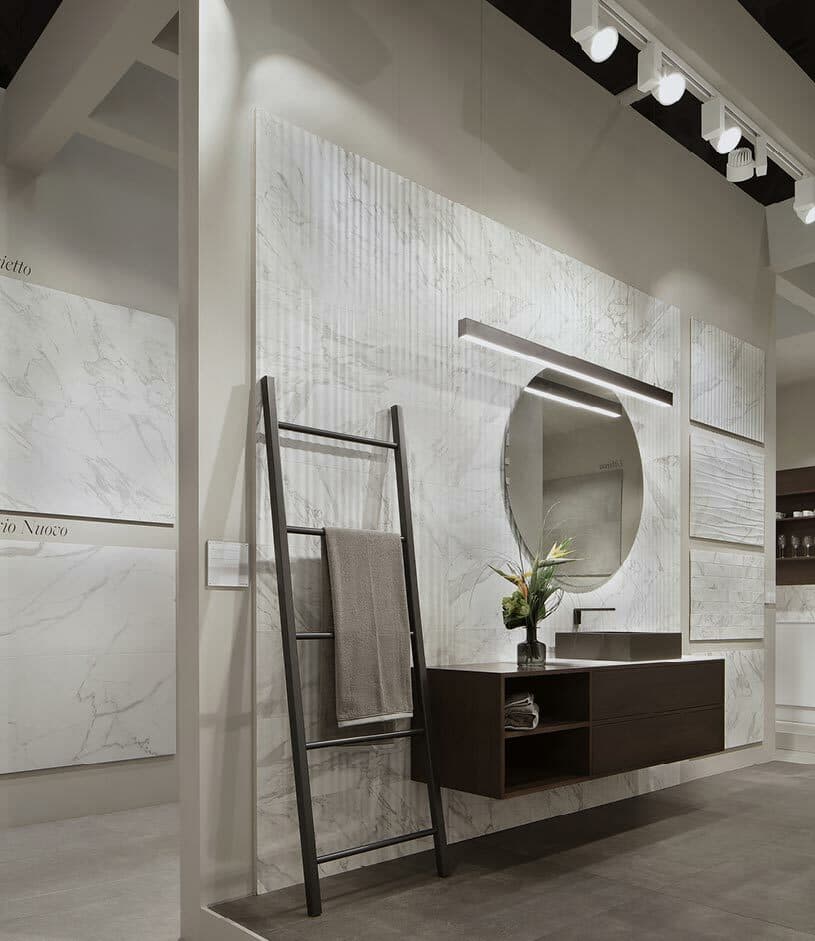 Vanity Wall: Raffino Collection Bianco Vita Color.