Cersaie 2023
A monumental occasion. An immersive journey into surfaces of timeless refinement.
back to editorial
Over the course of five exciting days at the Cersaie fair, Anatolia announced for the first time globally the exclusive reveal of years of research, dedication, and innovative collaborations. One of the world's most cutting-edge factories, a new vision of design experienced through large format porcelain slabs, and a modern and refined booth were all on display for the world to savor.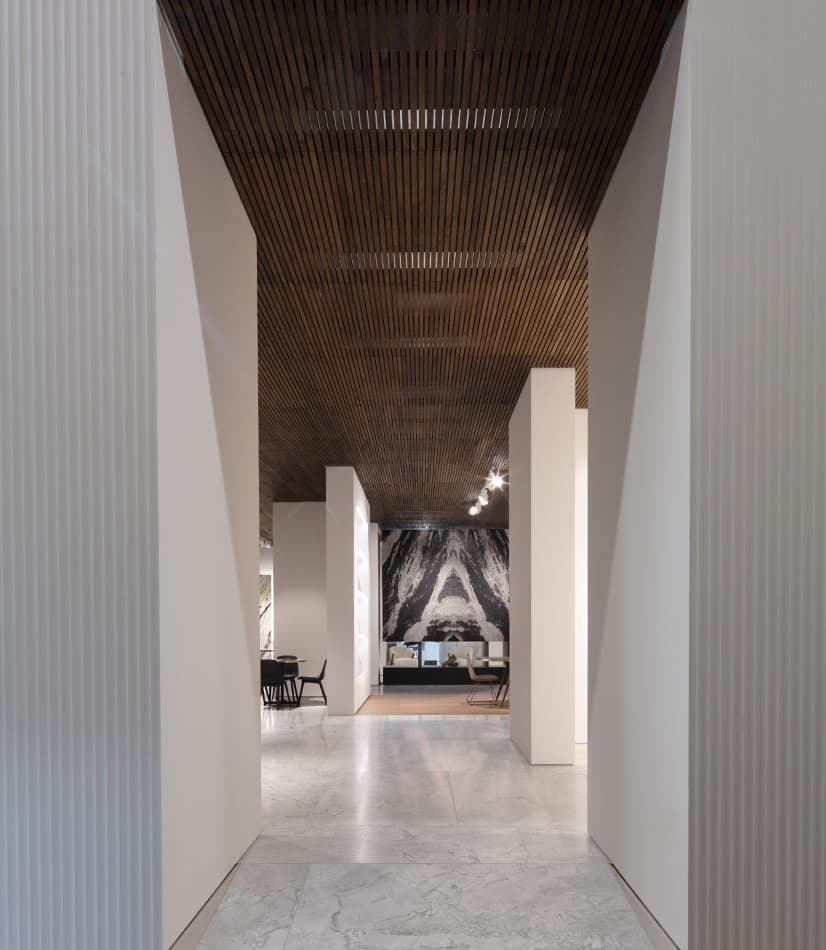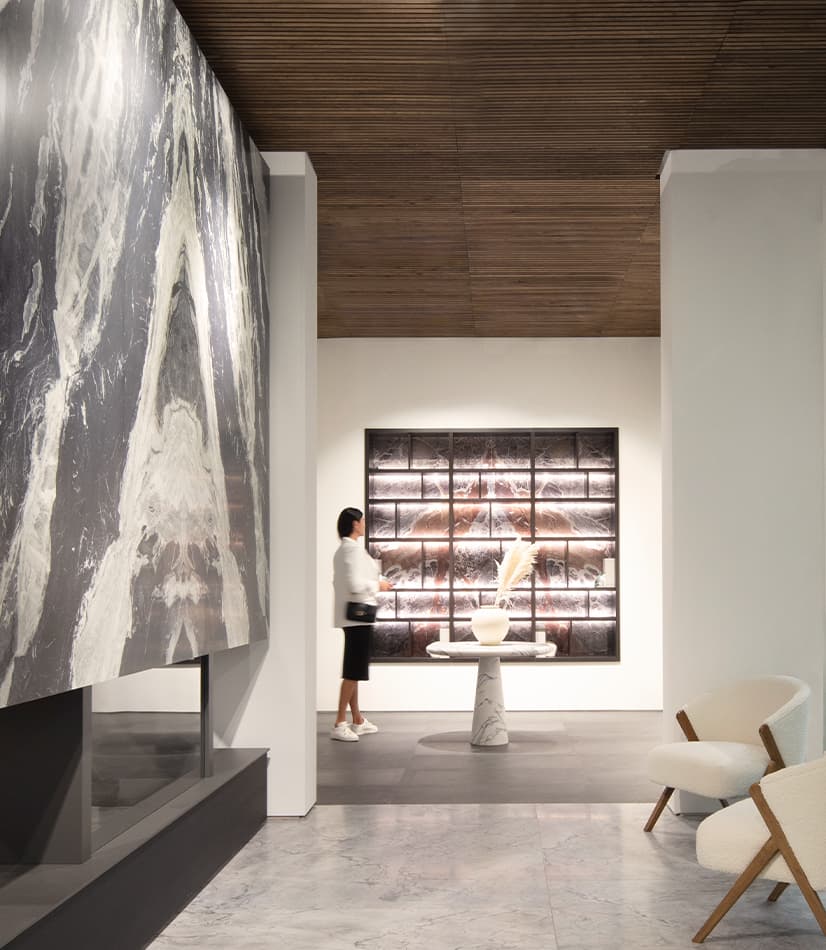 Bianco Dior.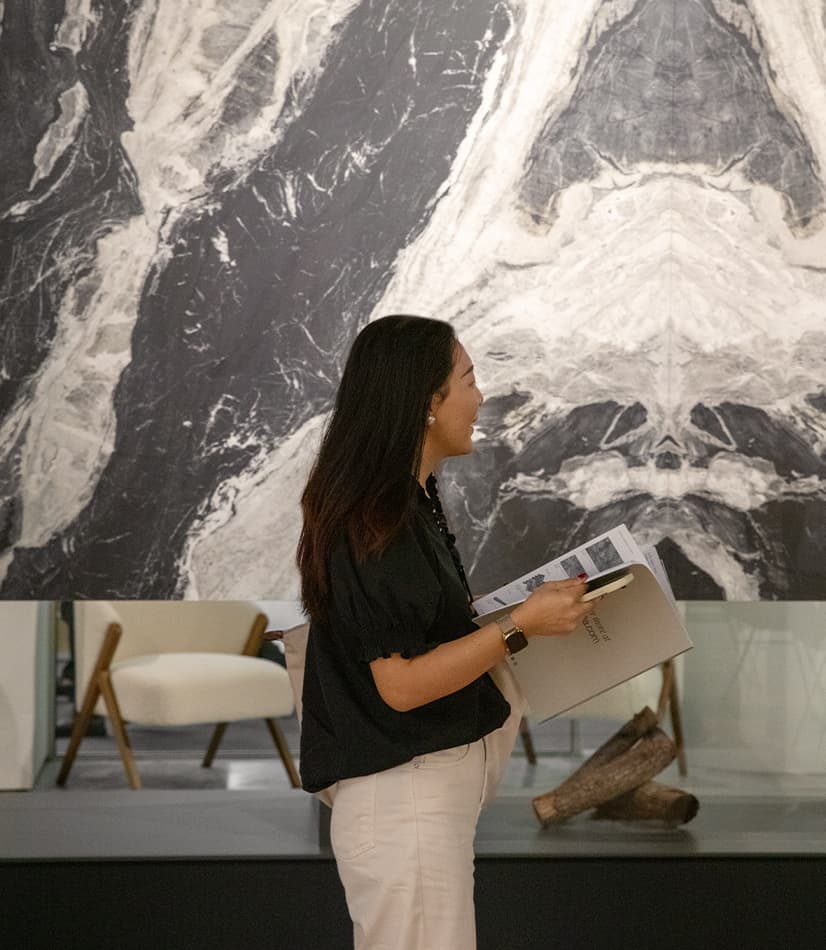 Bianco Dior.
Counting a grand total of 30 designs that range from black and white to green and grey, each porcelain slab had unforgettable bold veining and gradients. Every surface is a canvas, a living tapestry, telling stories that brim with sophistication and elegance. The flawless combination of high-performance porcelain stoneware and cutting-edge designs reveals impeccably crafted surfaces that capture and elevate the intricate characteristics of the world's most premium marbles.
Available in multiple large-size formats in a variety of finishes, these slabs will exude sophistication in any decor. From bathrooms and cafe corners to fireplace nooks and libraries, the natural hues and dynamic patterns reveal a kaleidoscope of textures drawing on various types of marbles drawn by nature. Evoking a sense of rigorous precision, these sublime surfaces capture Anatolia's design vision of transcending the ordinary.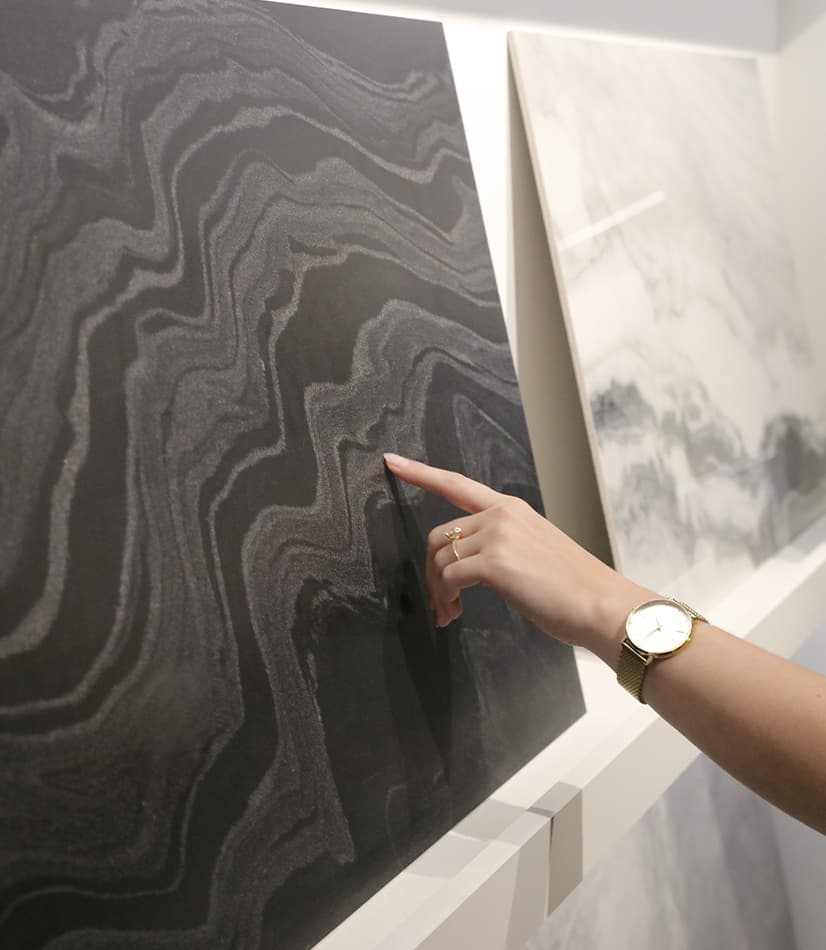 Armani Noir.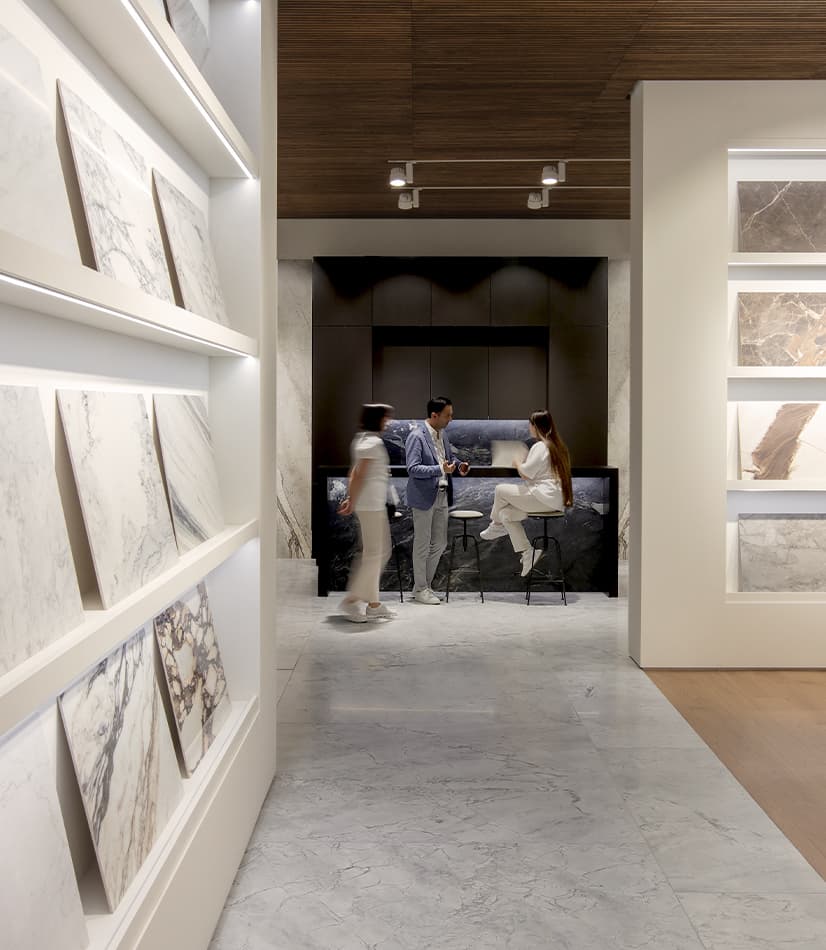 Transcending the ordinary.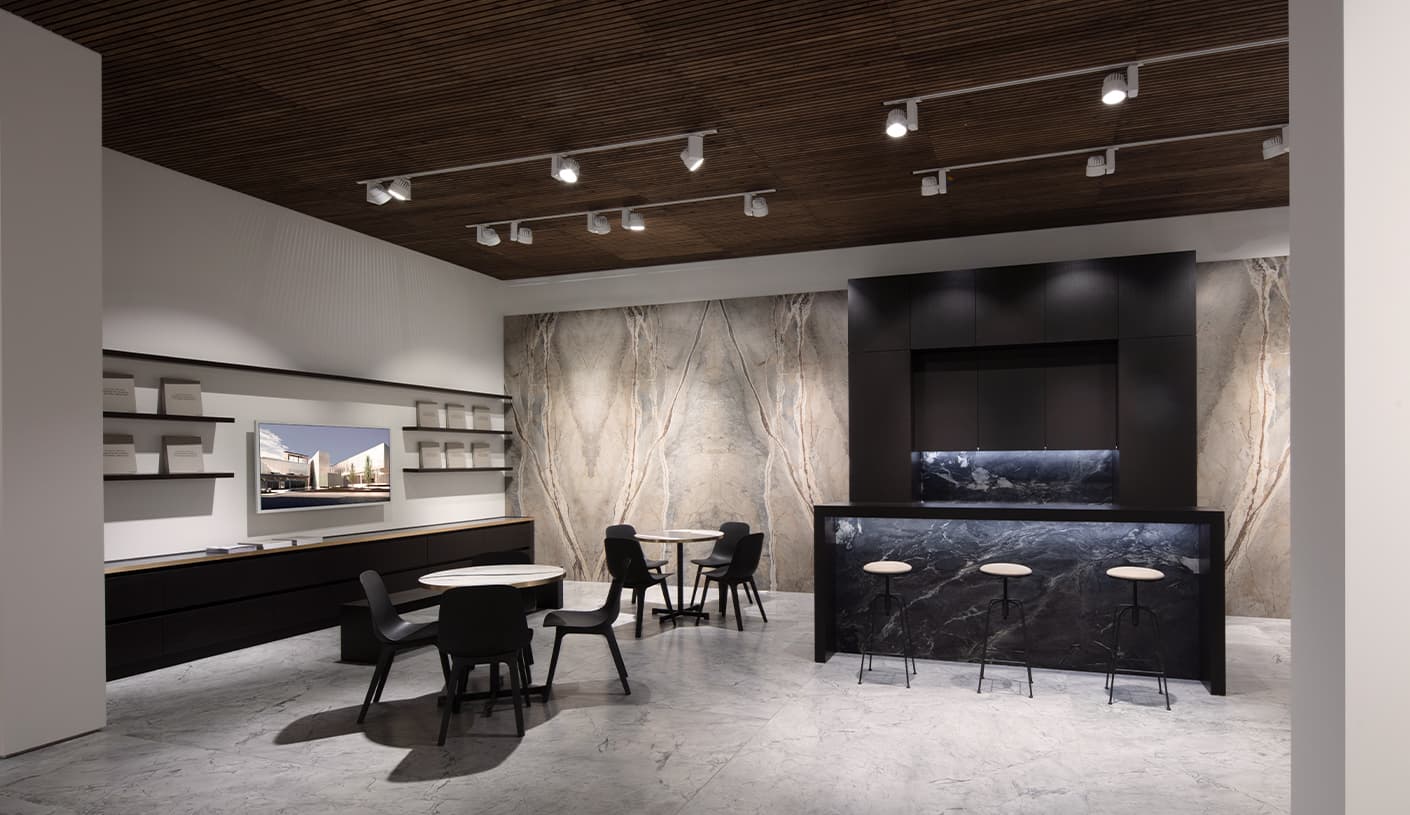 Verdi Alpi and Foresta.
These slabs have been thoughtfully designed and produced at our newest state-of-the-art factory located in the Gulf of Izmir, Turkiye. Designed in partnership with Canadian studio Micacchi Architecture and Iglo Architects of Turkey, the facility was completed in 2023 and is an innovation powerhouse complete with a Research and Development department, in-house manufacturing plant, logistics and distribution centers, showrooms, and offices. Our investment in advanced manufacturing equipment and technology has transformed the production space into a dynamic hub for designers to experiment with materials and diverse methods to bring novel products to life.

Anatolia's manufacturing facility, warehouse, and operational infrastructure have been carefully conceived to harmoniously integrate cutting-edge technology, thoughtfully harnessed to minimize our environmental footprint, enhance operational efficiency, and above all, produce industry leading products for the global design community.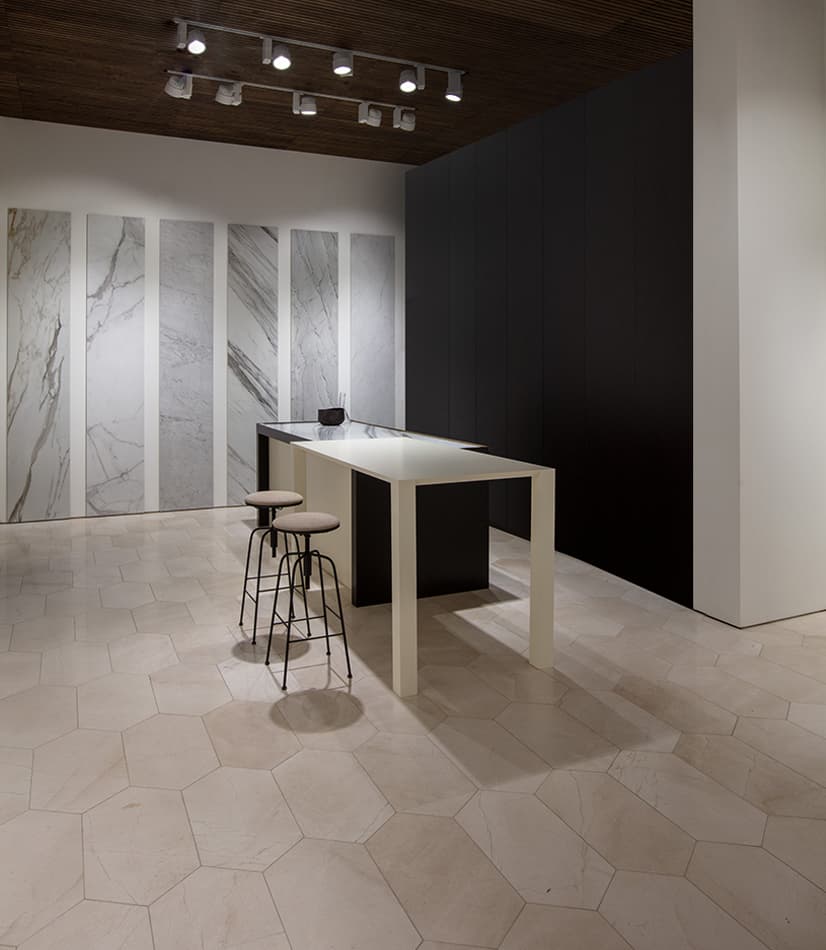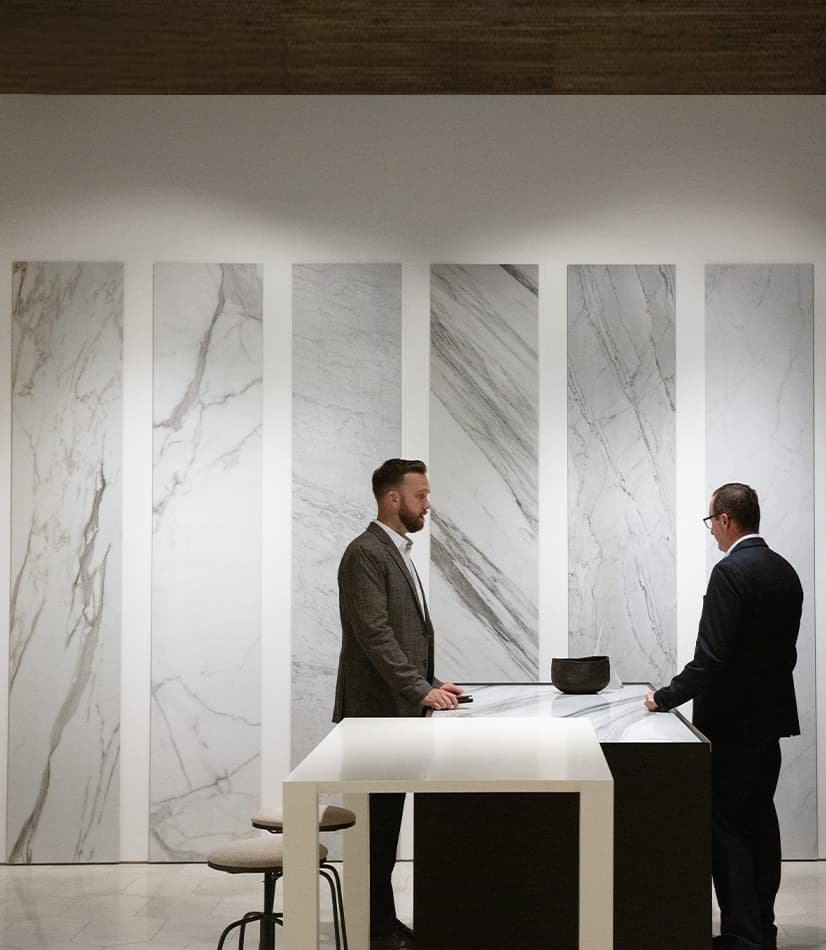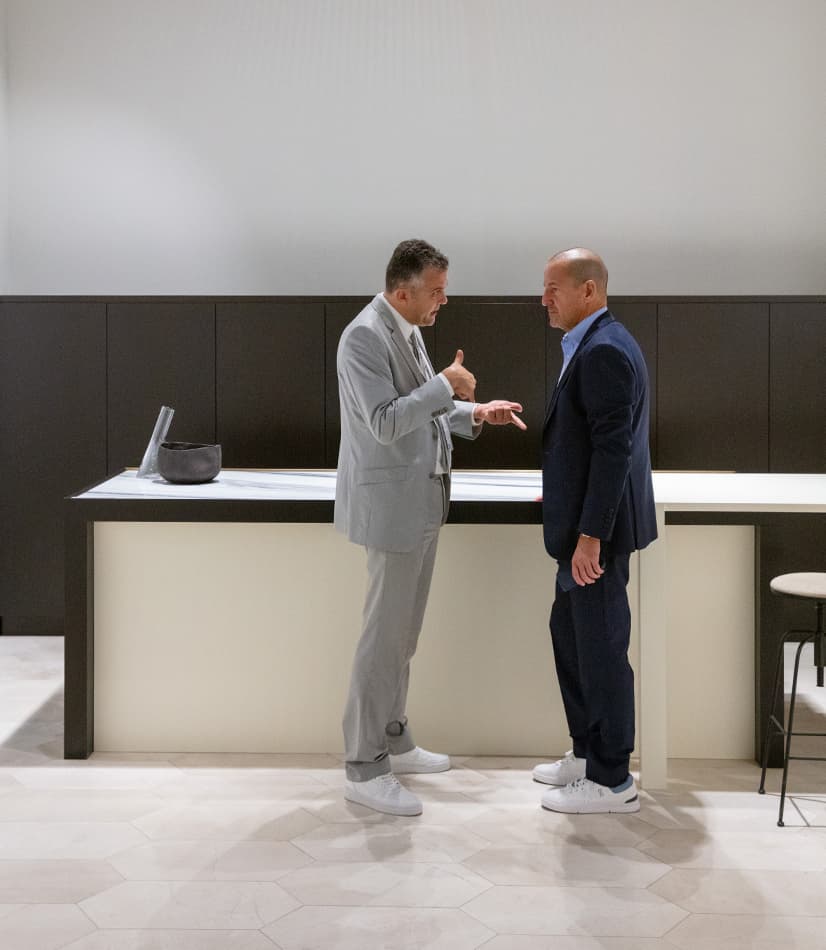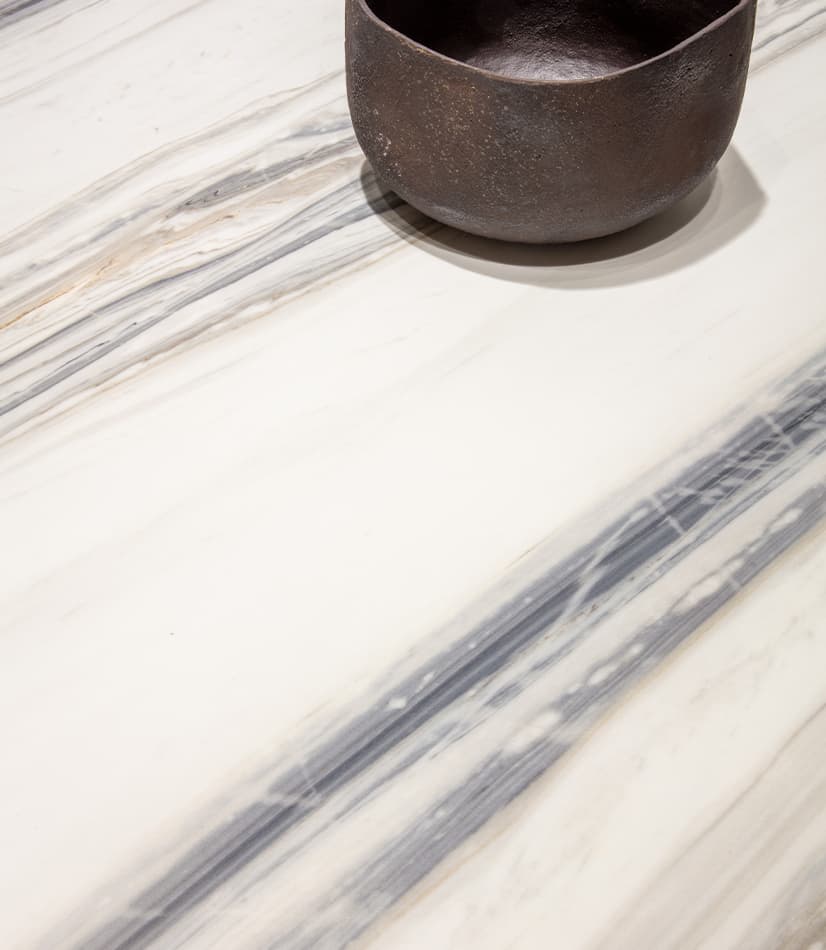 Fusion White.
Anatolia's booth at Cersaie was brought to life through stunning colors and textures. Meticulously curated down to the last detail, all the materials, decor concepts, and delicate touches have been individually selected and thoughtfully executed. The wood-paneled ceiling mirrors the white aged oak hardwood floor, infusing a cozy, inviting ambiance that complements the dark wood-finished furniture and sleek slab tabletops.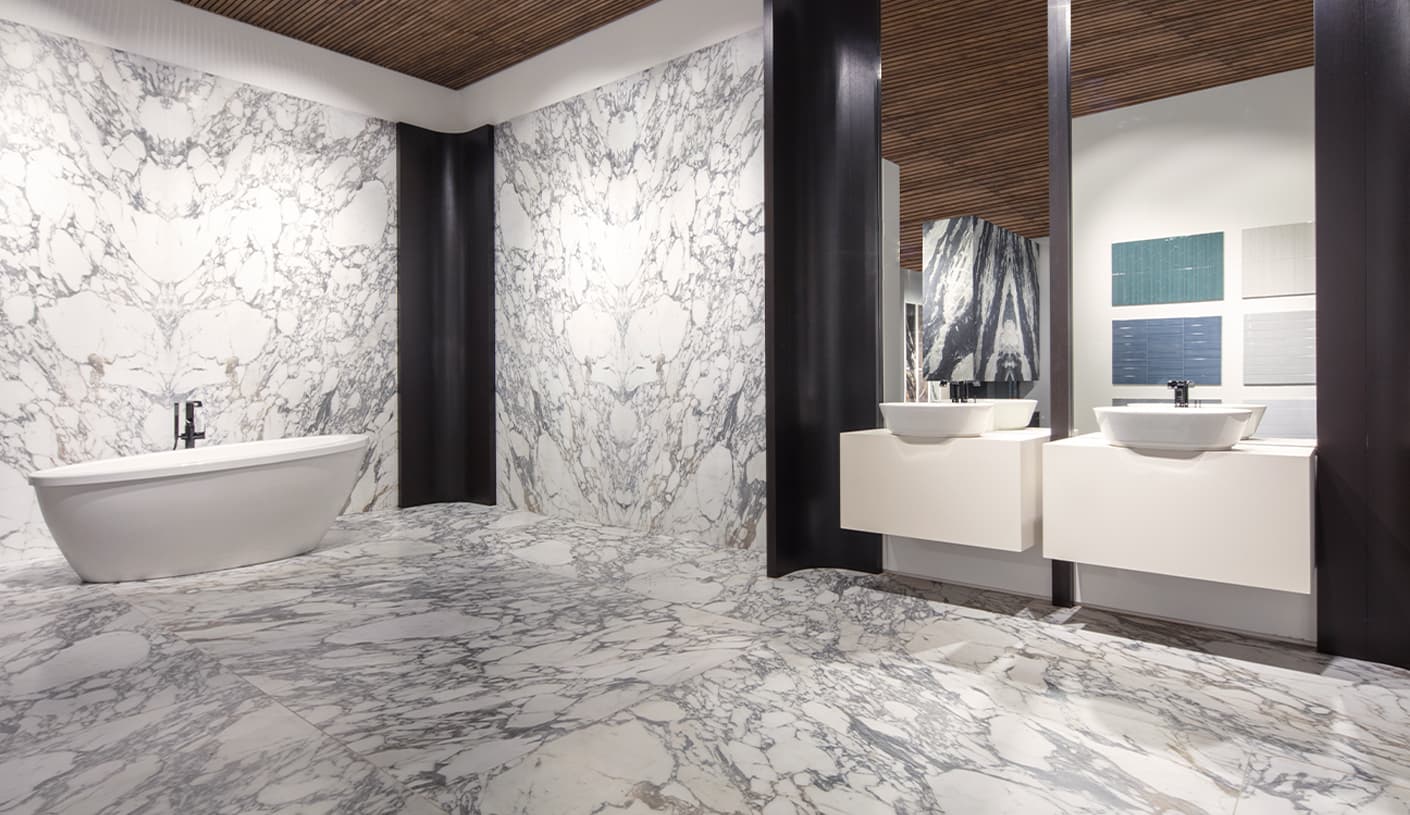 Arabescato Corchia.
Our redesigned booth and the collections housed within it represent the essence of our vision - curated elegance that is effortless and timeless. A true labor of love years in the making, these porcelain slabs are an extraordinary milestone for Anatolia, representing not just an expansion of our already diverse product portfolio but an undeniable penchant for innovation that is baked into our company DNA. Our tireless push for innovation and our commitment to the highest quality products and customer satisfaction always will be unwavering pillars of our company ethos.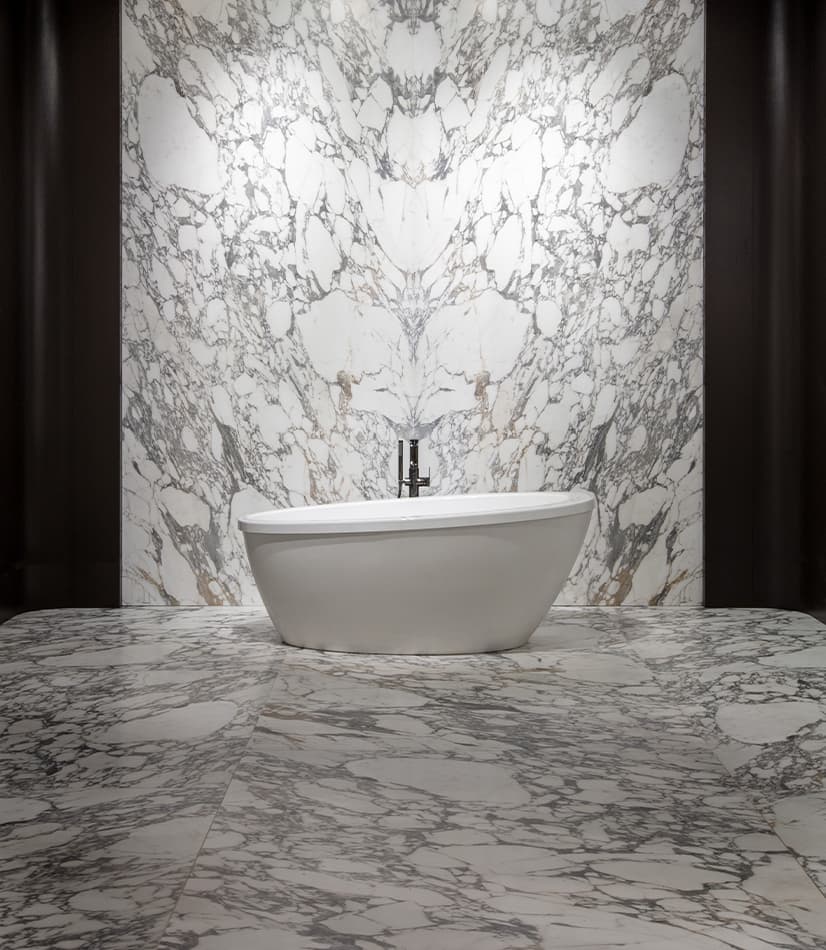 Arabescato Corchia.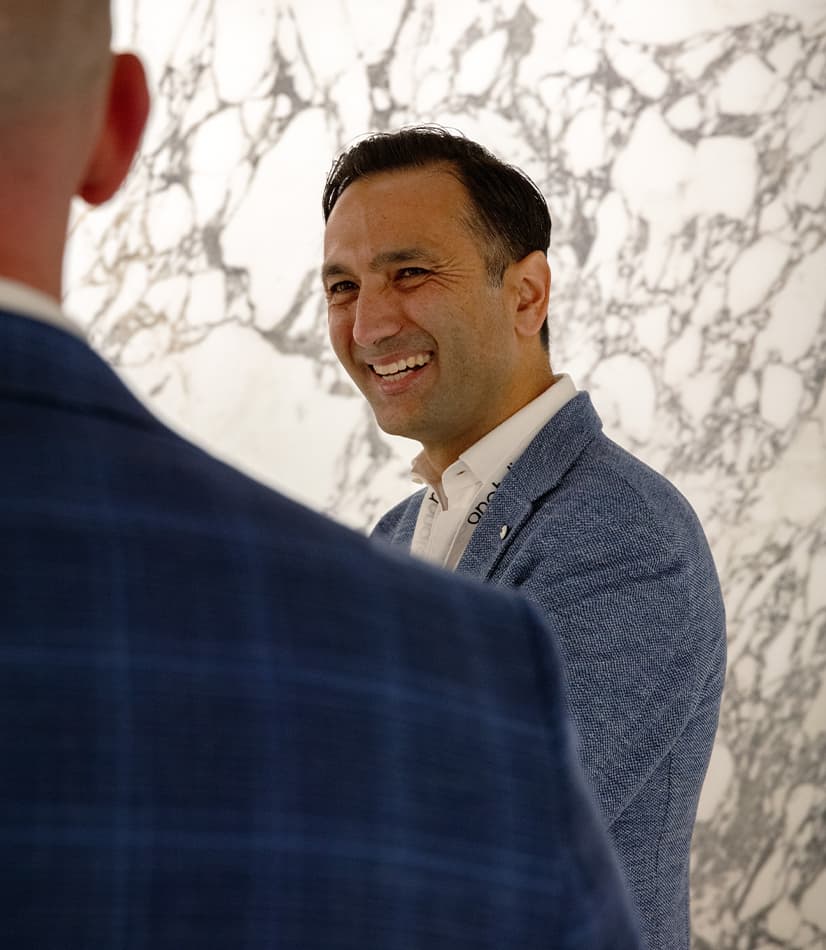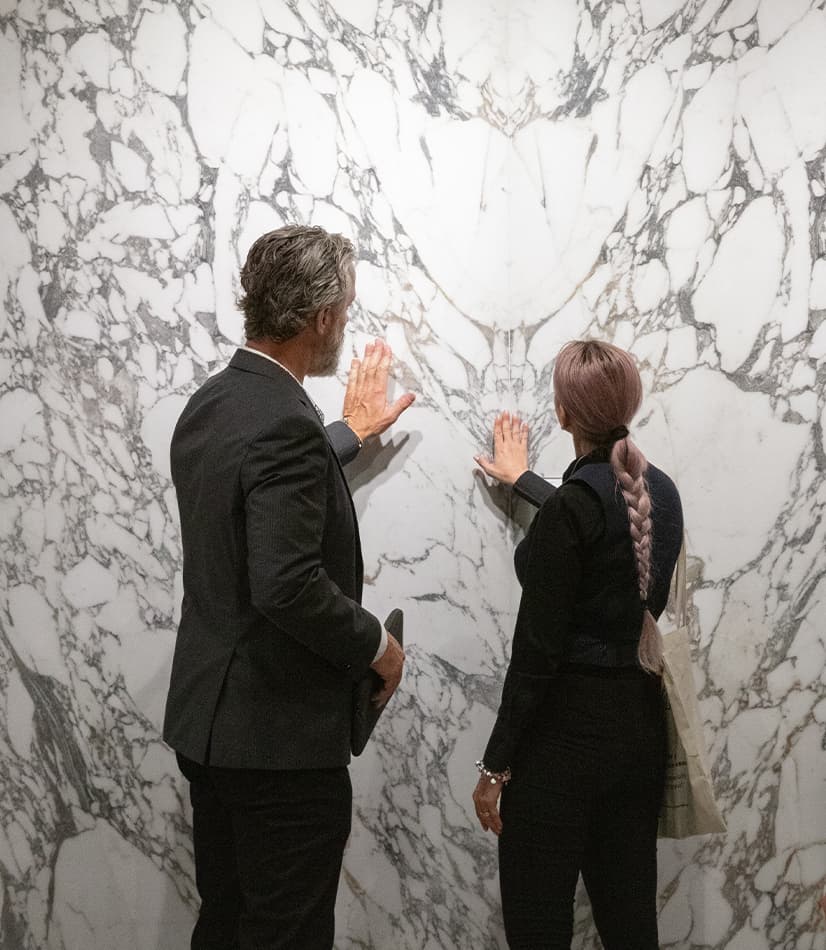 Arabescato Corchia.
We are grateful for the opportunity to showcase our vision at Cersaie, which has become a landmark for us and our long-standing partners. Thank you for joining us on this journey as we expand the world of Anatolia. This is only the beginning of what's to come. Until next year, arrivederci!