Glimmer of Light Inspiration
Decors bathed in sunlight and glistening with possibility.
back to editorial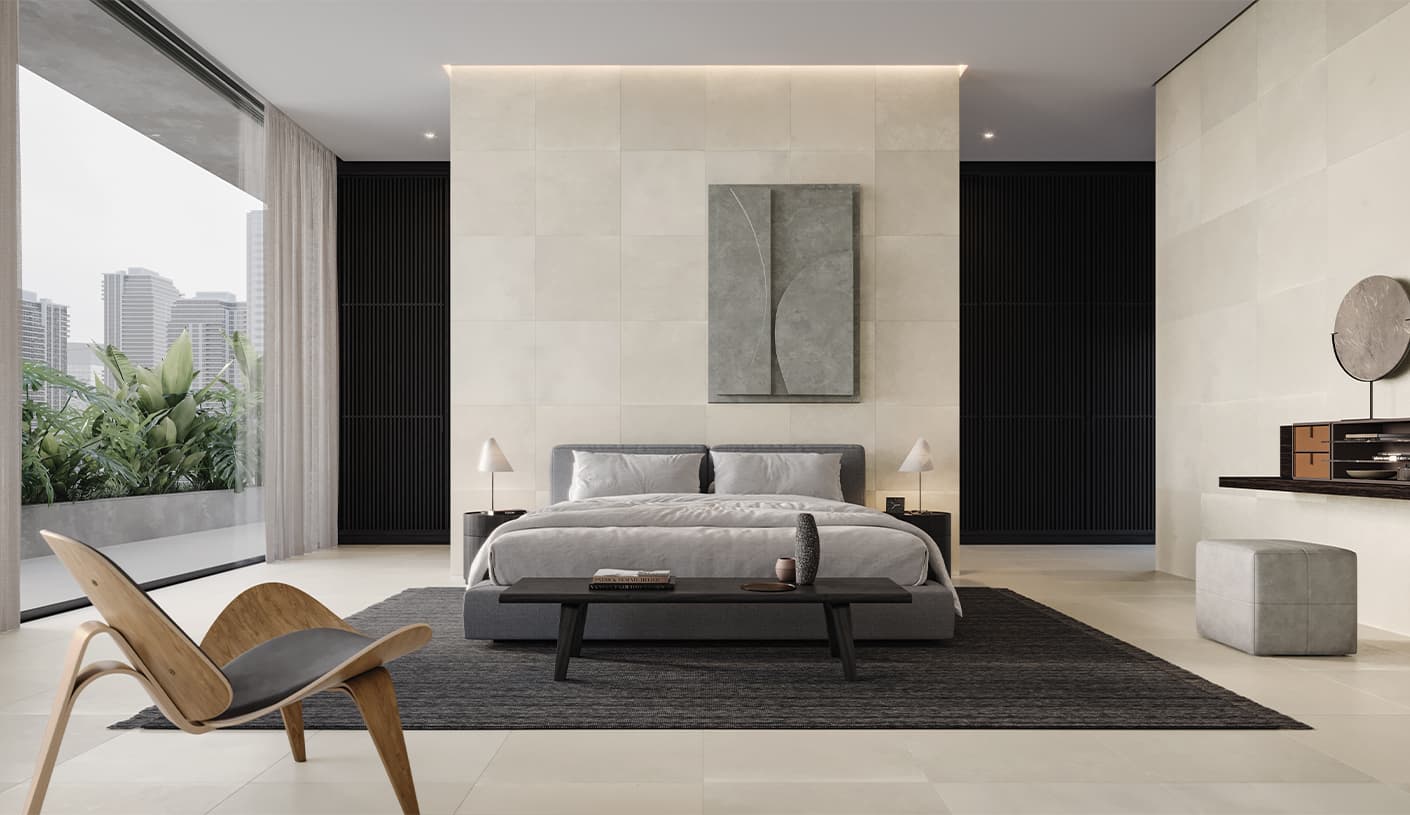 24 x 24 in / 61 x 61 cm Tierra Halo Honed Tile
Modern spaces are conceived to exude a sense of balance and harmony. Less is more, allowing the seemingly imperceptible, natural details that once faded in the background to come to the fore and reveal a dazzling ambiance. From living rooms and reading nooks to open-concept kitchens and bathrooms, Anatolia's Natural Stone and Ceramic collections provide a sublime blank canvas for serene spaces that will never go out of style.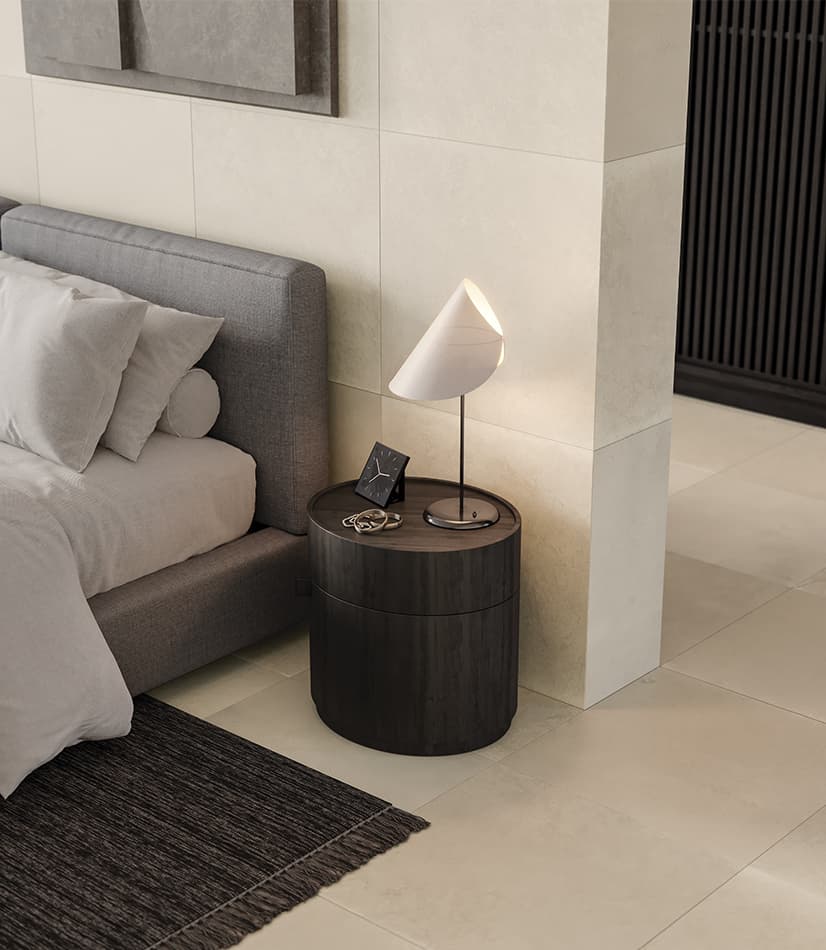 24 x 24 in / 61 x 61 cm Tierra Halo Honed Tile
Distinguished by a quiet elegance, the Tierra Halo collection of limestone tiles' neutral color palette makes it ideal for adding a timeless touch to bathroom or bedroom decors. The blend of earthy colors - ranging from off-white and cream to greige - and natural porosity are accentuated by small stone character embedded in the rock, catching and reflecting the light to create sublime interplays that illuminate its surroundings.
Neutral earthy colors and minimal atmospheres fit for everyday rituals.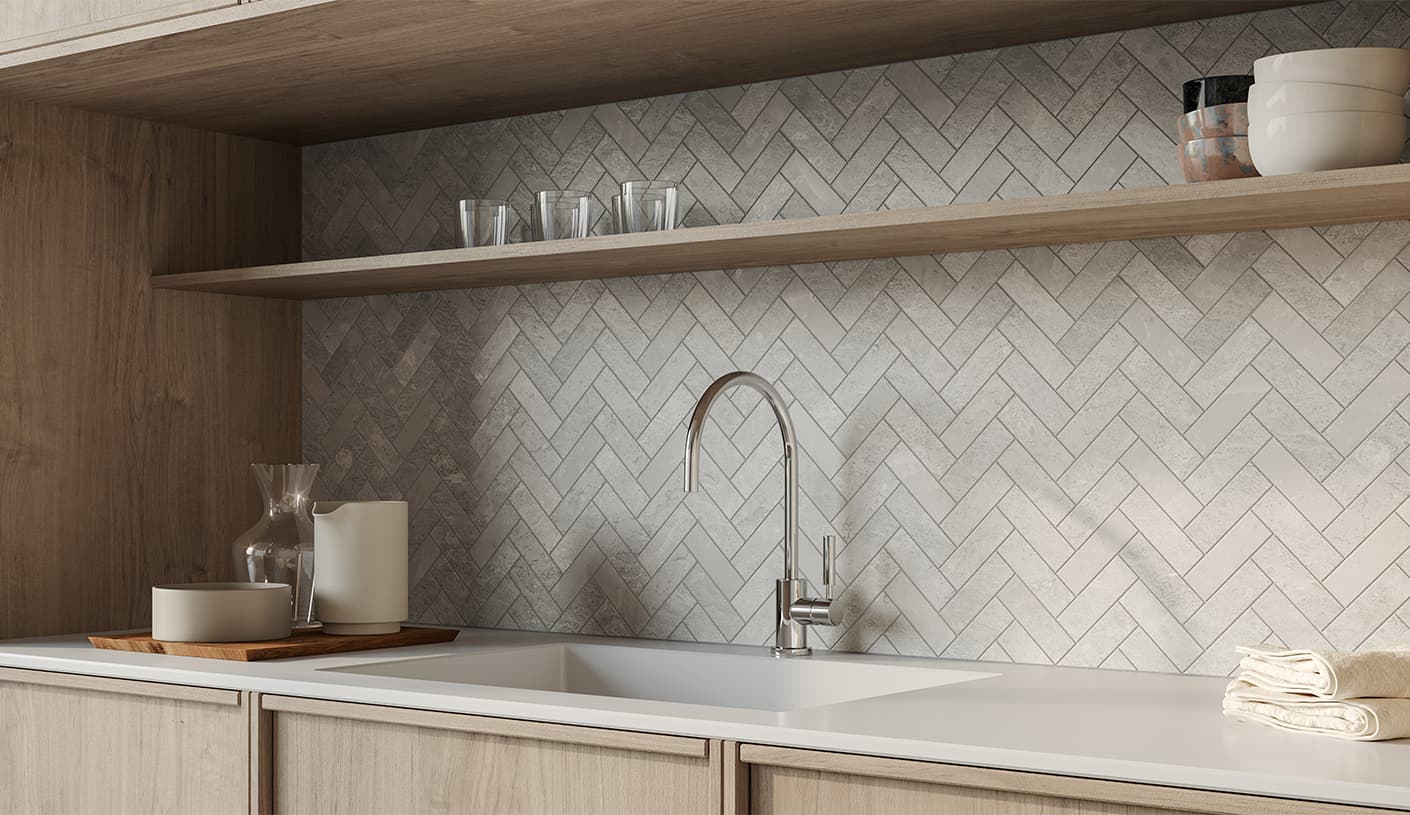 12 x 24 in / 30.5 x 61 cm Anciano Grigio Honed Marble Tile
The warmth of the sun-kissed limestone is countered by the cool, hypnotic qualities of Anciano Grigio marble. The marble's serene gray and sandy tones combined with off-white veining exude a sophisticated aura that is well suited to modern or industrial spaces accented with metal or wood finishings. The mesmerizing patterns carved by time capture the essence of the stone's unrivaled beauty.
Everyday living spaces imbued with a sense of serenity and harmony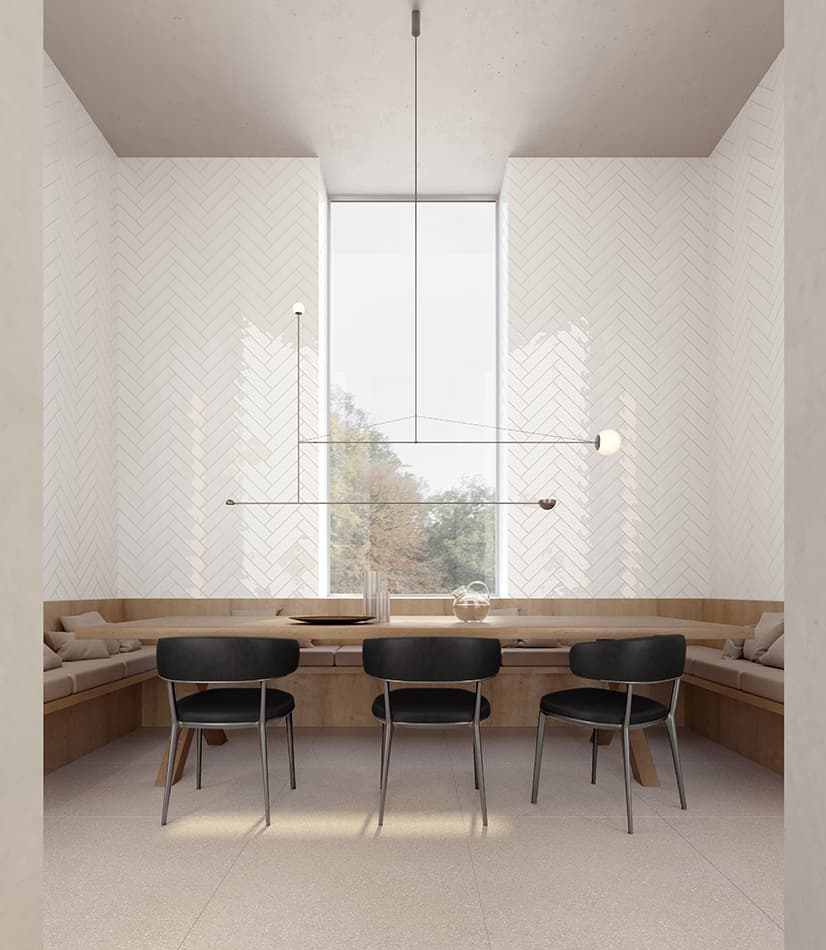 3 x 12 in / 7.5 x 30 cm Teramoda Powder Glossy Pressed Glazed Ceramic Tile
3 x 12 in / 7.5 x 30 cm Teramoda Powder Glossy Pressed Glazed Ceramic Tile
The welcoming colors of the Natural Stone collections effortlessly pair with the glazed ceramic Teramoda tiles. Inspired by the look and feel of handmade ceramics, the Teramoda collection features richly colored, high-gloss wall tiles that illuminate any space with their rustic charm and understated textural allure (here pictured in the powder glossy hue). The enchanting artisanal qualities of the Teramoda ceramic tiles, with their deliberately uneven and irregular texture, echo the perfect imperfections of natural stones, the combination evoking an unconventional minimalist edge.