Over the past five days, Anatolia had the distinct honor of participating in the Unicera International Fair, the second-largest global trade hub for ceramics, bathroom, and kitchen design. Our inaugural showcase was dedicated to unfolding Anatolia's legacy through our exclusive collections porcelain stoneware slabs, unmatched in their elegance, crafting, and performance.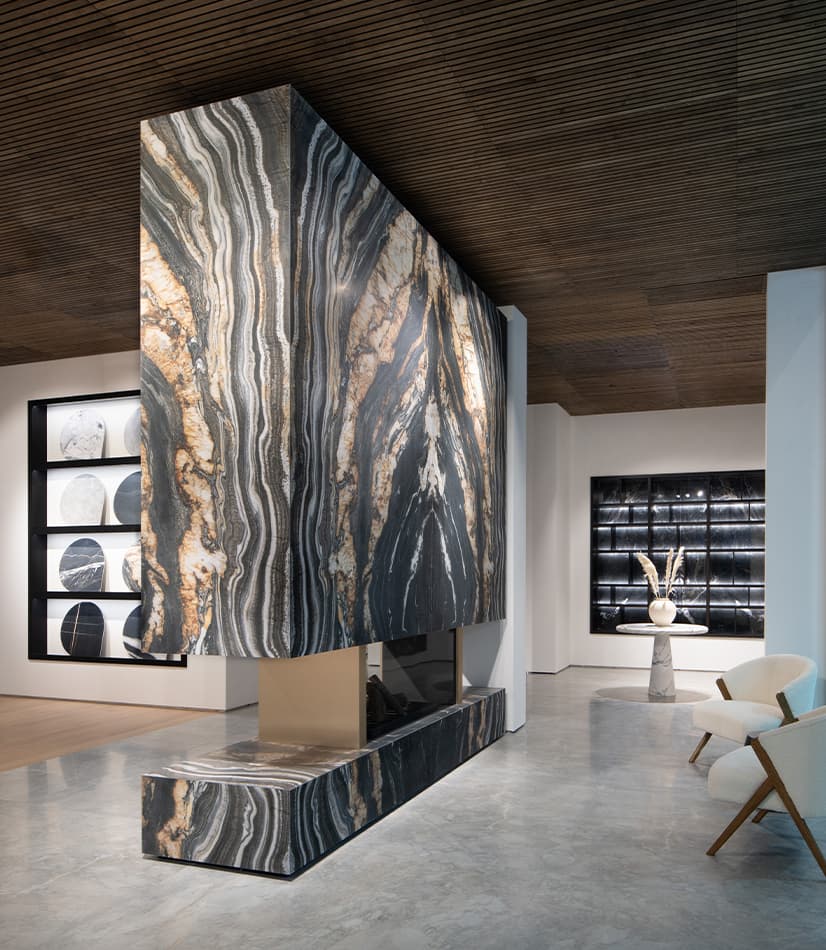 Oro Noir, Block 25.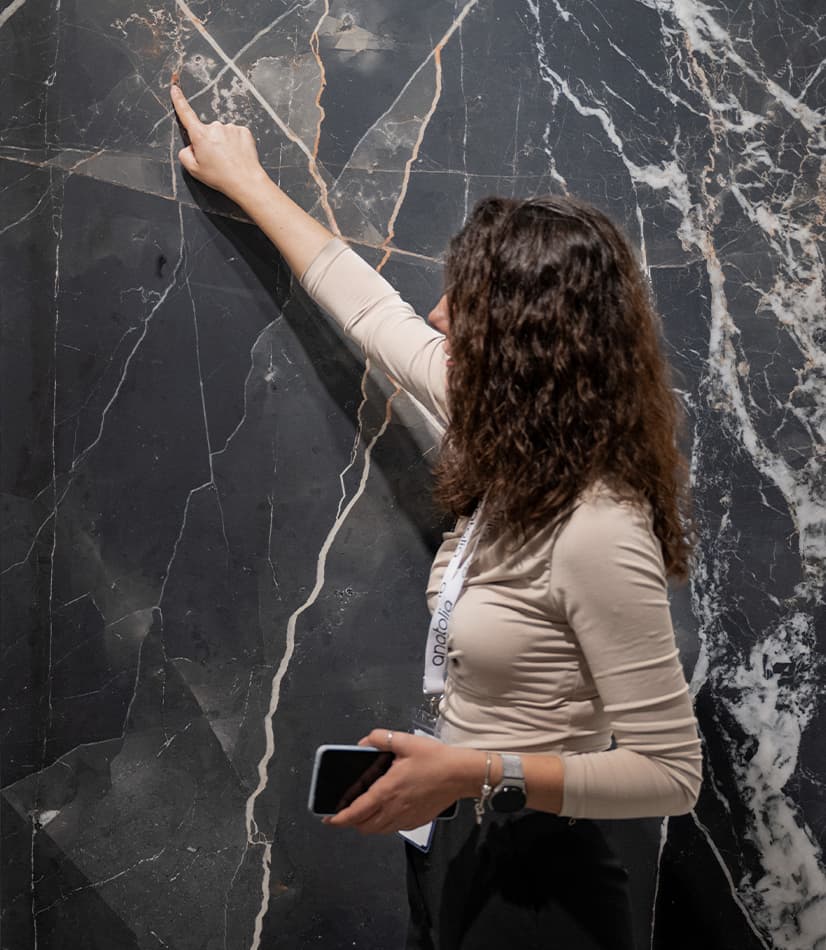 Calacatta Noir, Block 34.
The cornerstones of Anatolia's production - cutting-edge factories, a novel design vision, and a relentless pursuit of innovation - were all on full display for the world to savor. With great success, Anatolia put on view our newest collection of high-performance, large-format porcelain stoneware slabs. Envisioned as a tribute to nature, the collection features a large array of designs ranging from classic black-white-gray gradients to bold combinations of deep greens and earthy hues. Available in a variety of formats and finishes, the singular veining and gradients dominating the collection reveal an elevated aesthetic character and meticulous crafting that sets Anatolia apart.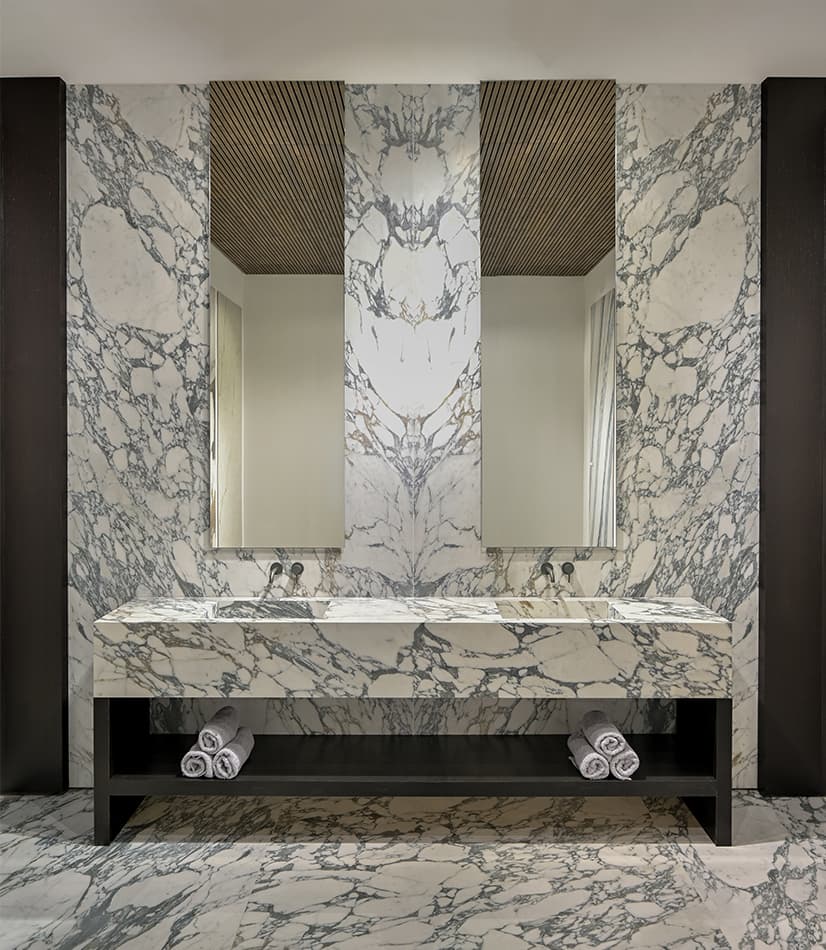 Arabescato Vagli, Block 34.
Curated elegance that lets the imagination soar.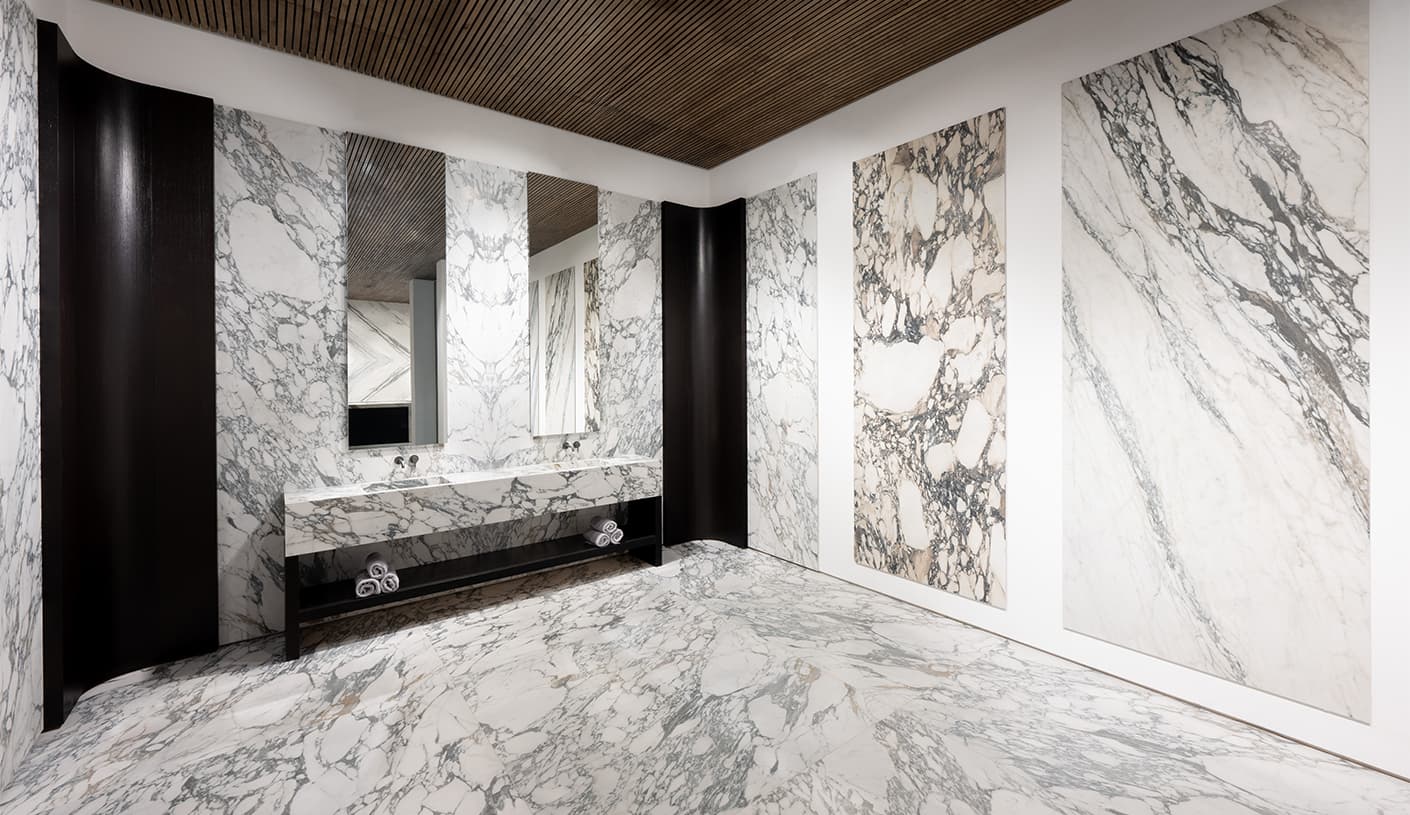 Arabescato Vagli, Block 34. Calacatta Viola, Block 41. Calacatta Picasso, Block 32.
From kitchens and bar counters to reading nooks and private lounges, these slabs pave the way for reimaging how to arrange and decorate spaces. Every surface tells a story brimming with artistry and unrivaled sophistication, attested by years of research, dedication, and innovative collaborations. Anatolia's expert design team carefully photographed and curated a true-to-nature bookmatch to faithfully capture the intricate characteristics of the world's most premium marbles. The flawless combination of high-performance porcelain stoneware and cutting-edge designs reveals a truly stunning result that allows the dynamic qualities of the stone to shine through.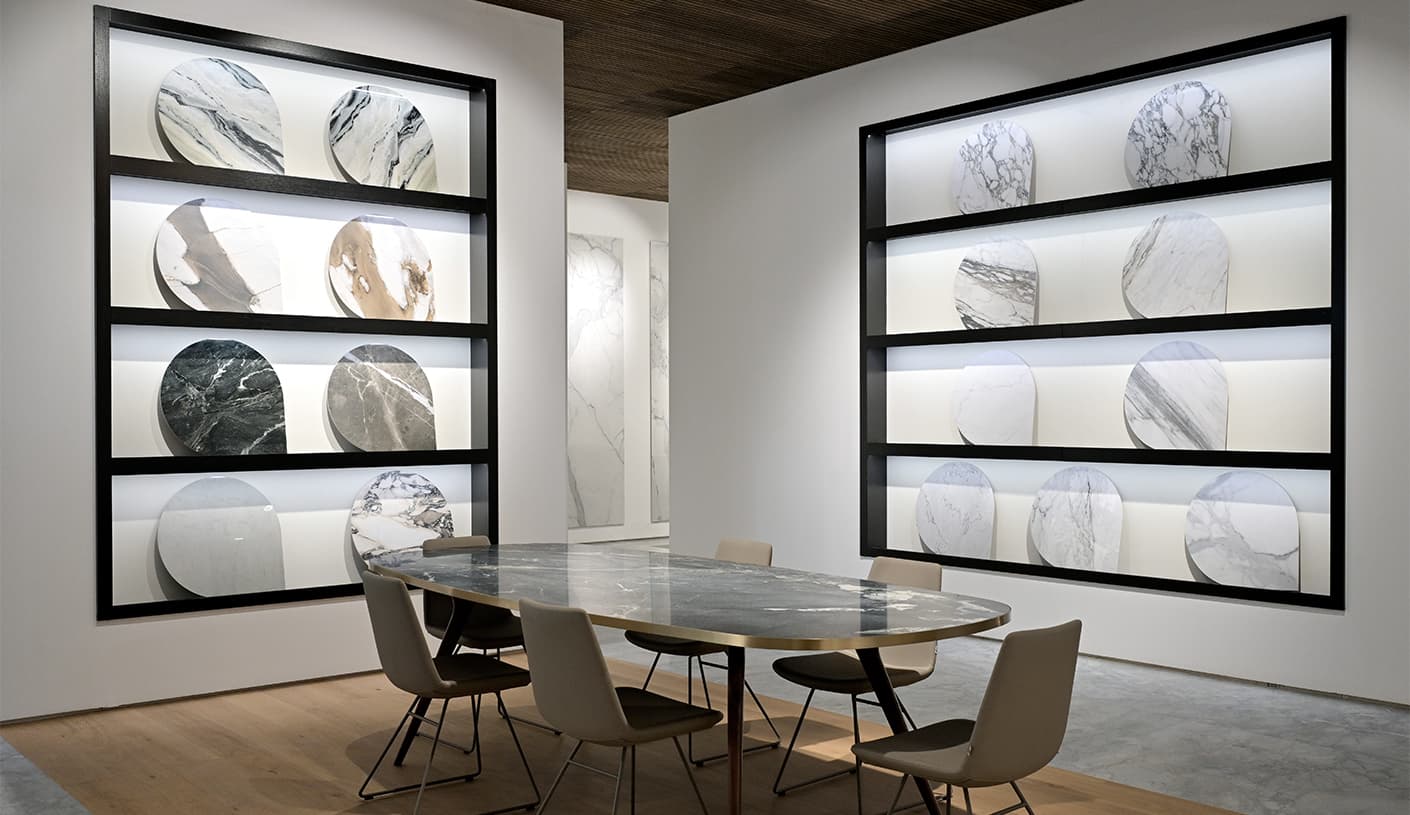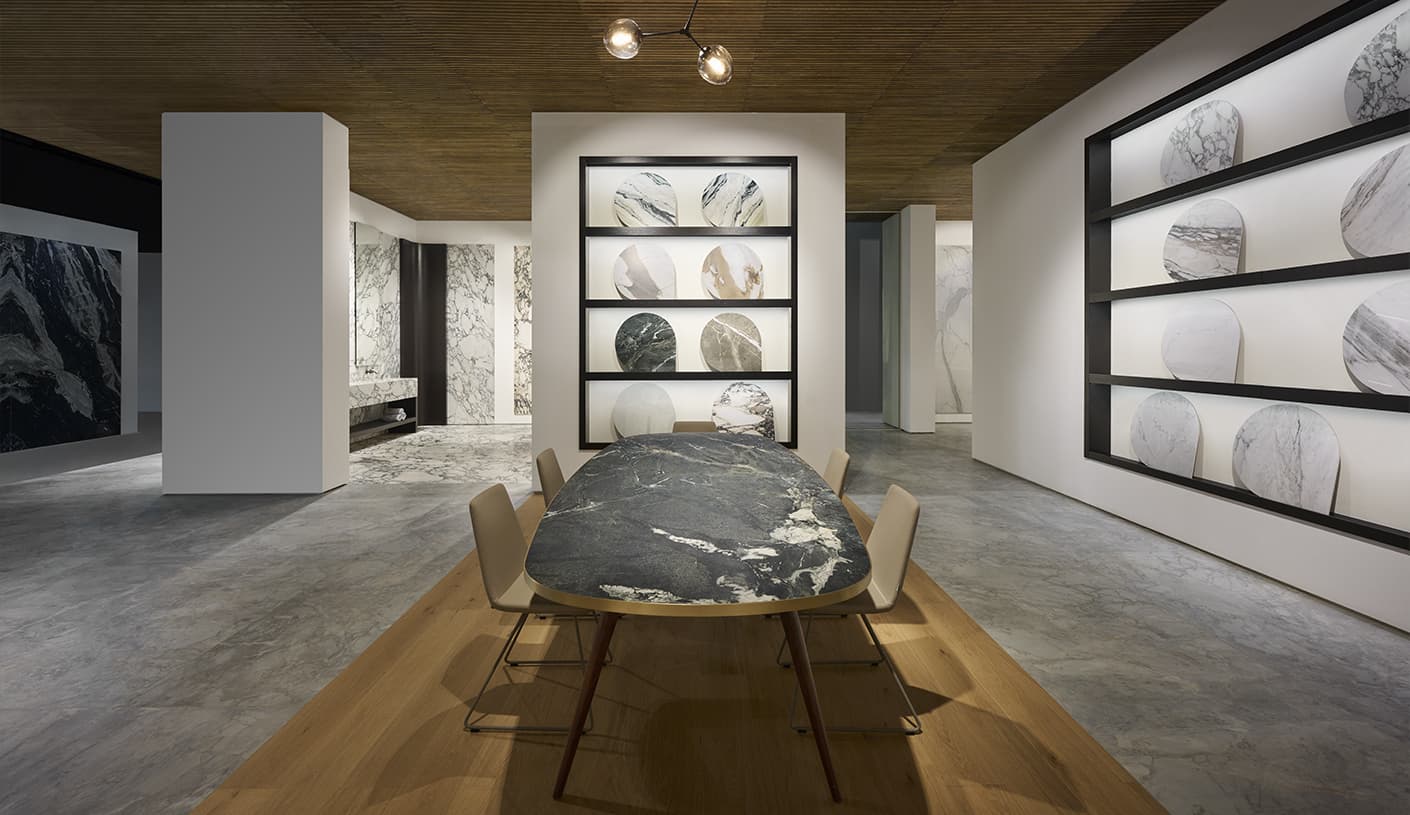 The slabs were the central showcase in Anatolia's redesigned booth, turning a simple space into a captivating labyrinth of stunning colors and textures. The pairing of materials, selection of collections, and decor arrangements have been thoughtfully curated down to the last detail, allowing for an immersive and unforgettable experience.
Transcend the ordinary with Anatolia's extraordinary surfaces.
Presenting our products and newest porcelain stoneware slabs in Turkiye has been yet another undeniable milestone this year. We are grateful for the opportunity to unveil our vision at Unicera, we hope to return next year and have the fair become another annual landmark to build and nurture long-standing partnerships. Thank you for supporting us on this exciting journey - until next year, görüşmek üzere!