Geometric precision is reimagined in a striking array of modern stylistic designs.
Geometric composition takes center stage in this collection, embracing a modern aesthetic. The intricacies and captivating color variations orchestrate an enchanting texture and depth upon the solid canvas, which contributes to the feeling of three-dimensionality and expansiveness.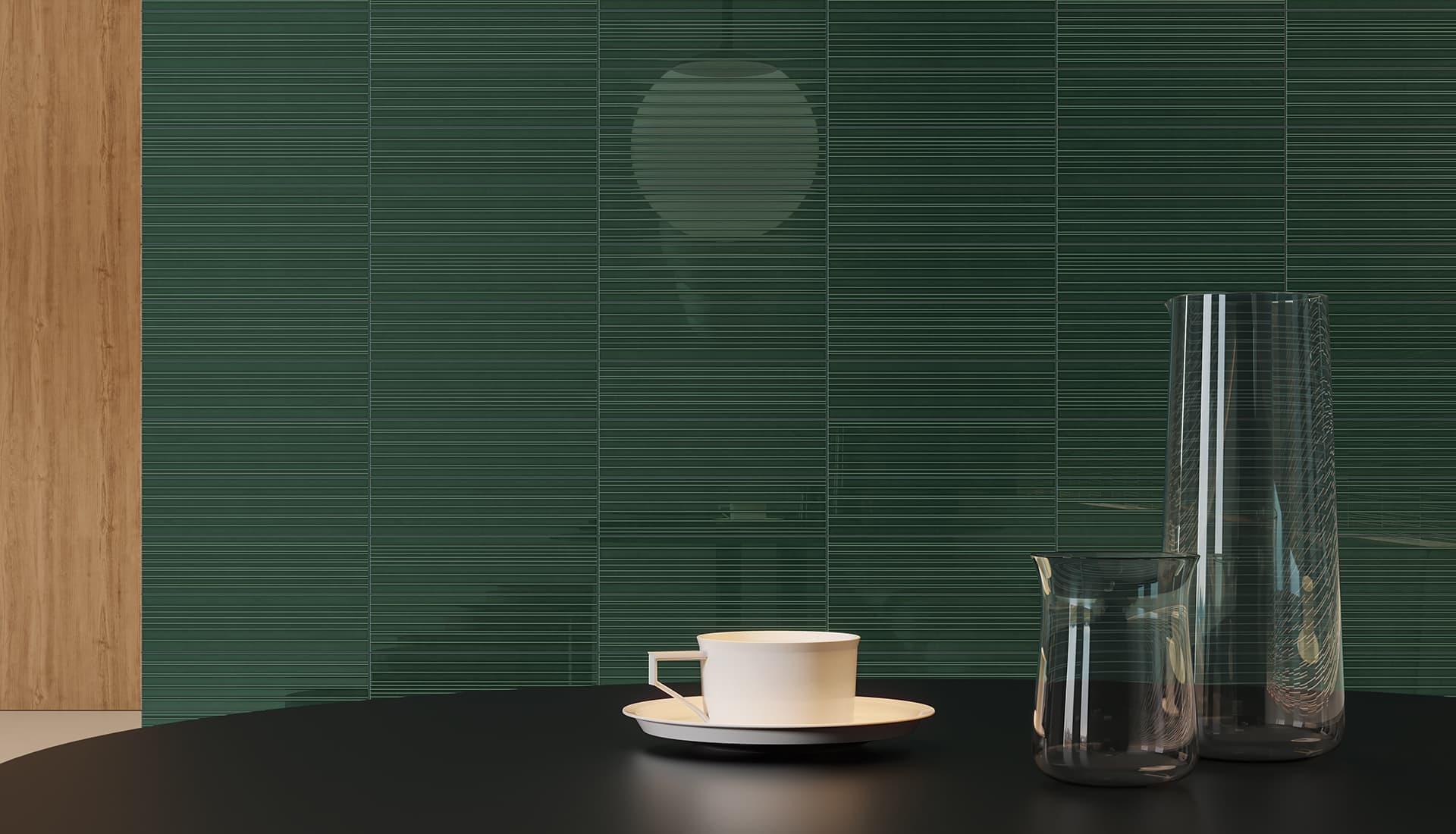 3 x 12 in / 7.5 x 30 cm Geometra Divide Emerald Glossy Pressed Tile
Geometric Precision, Stylistic Designs.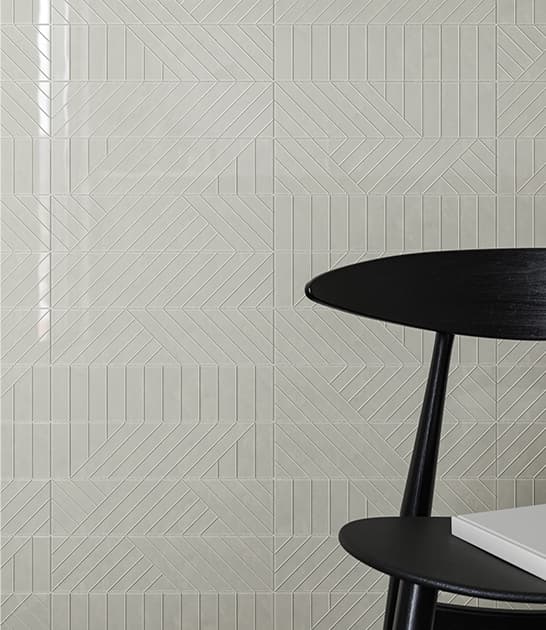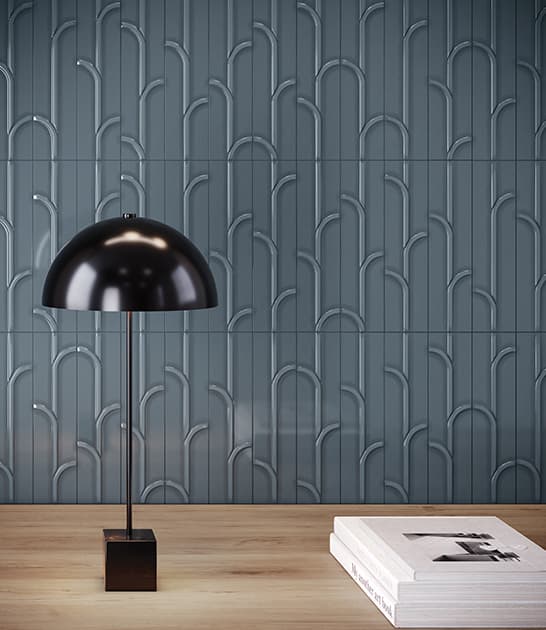 3 x 12 in / 7.5 x 30 cm Geometra Maze Stone Glossy Pressed Tile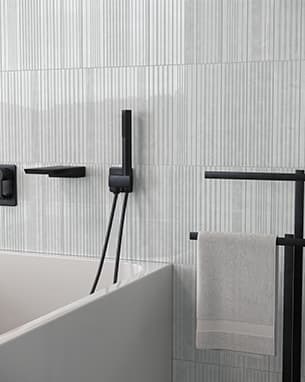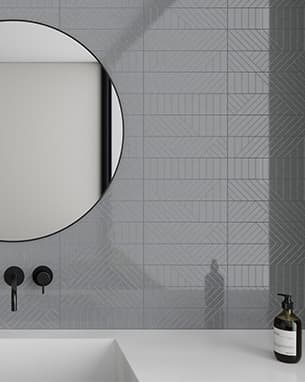 3 x 12 in / 7.5 x 30 cm Geometra Divide Silver Glossy Pressed Tile
Item codes
Geometra

Powder

Item code

3 x 12 in / 7.5 x 30 cm

Geometra Ivy Powder Glossy Pressed Tile

3 x 12 in / 7.5 x 30 cm

Geometra Maze Powder Glossy Pressed Tile

3 x 12 in / 7.5 x 30 cm

Geometra Divide Powder Glossy Pressed Tile

12 in / 30 cm

Powder Glossy Quarter Round
Silver

Item code

3 x 12 in / 7.5 x 30 cm

Geometra Ivy Silver Glossy Pressed Tile

3 x 12 in / 7.5 x 30 cm

Geometra Maze Silver Glossy Pressed Tile

3 x 12 in / 7.5 x 30 cm

Geometra Divide Silver Glossy Pressed Tile

12 in / 30 cm

Silver Glossy Quarter Round
Stone

Item code

3 x 12 in / 7.5 x 30 cm

Geometra Ivy Stone Glossy Pressed Tile

3 x 12 in / 7.5 x 30 cm

Geometra Maze Stone Glossy Pressed Tile

3 x 12 in / 7.5 x 30 cm

Geometra Divide Stone Glossy Pressed Tile

12 in / 30 cm

Stone Glossy Quarter Round
Charcoal

Item code

3 x 12 in / 7.5 x 30 cm

Geometra Ivy Charcoal Glossy Pressed Tile

3 x 12 in / 7.5 x 30 cm

Geometra Maze Charcoal Glossy Pressed Tile

3 x 12 in / 7.5 x 30 cm

Geometra Divide Charcoal Glossy Pressed Tile

12 in / 30 cm

Charcoal Glossy Quarter Round
Emerald

Item code

3 x 12 in / 7.5 x 30 cm

Geometra Ivy Emerald Glossy Pressed Tile

3 x 12 in / 7.5 x 30 cm

Geometra Maze Emerald Glossy Pressed Tile

3 x 12 in / 7.5 x 30 cm

Geometra Divide Emerald Glossy Pressed Tile

12 in / 30 cm

Emerald Glossy Quarter Round
Ink

Item code

3 x 12 in / 7.5 x 30 cm

Geometra Ivy Ink Glossy Pressed Tile

3 x 12 in / 7.5 x 30 cm

Geometra Maze Ink Glossy Pressed Tile

3 x 12 in / 7.5 x 30 cm

Geometra Divide Ink Glossy Pressed Tile

12 in / 30 cm

Ink Glossy Quarter Round