Industrial, worn, stained, used, revived, reused, modern, the Industria series is all of these. A concrete landscape infused with the intricacies of individual aggregate and colorations of time are the showcase of this modern collection.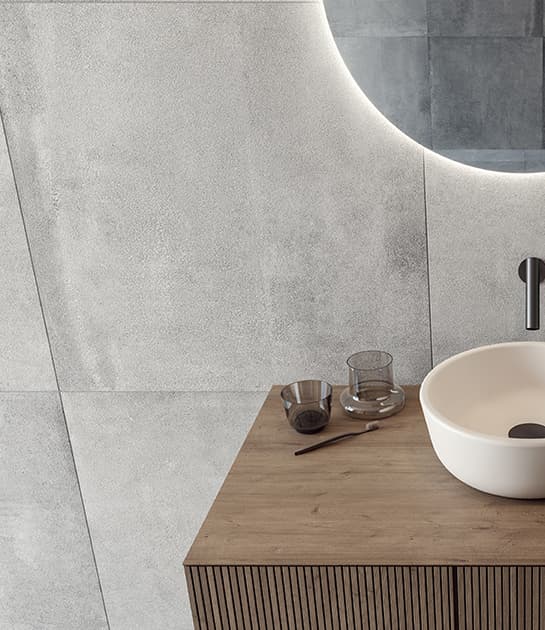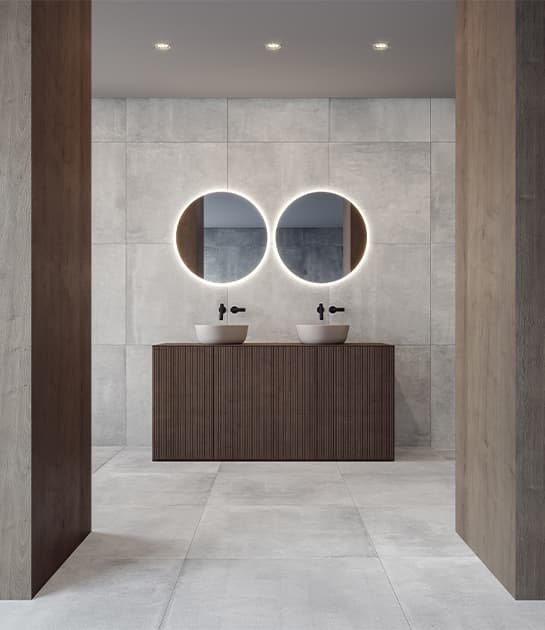 32 x 32 in / 80 x 80 cm Industria Lithium Matte Rectified Color Body Porcelain Tile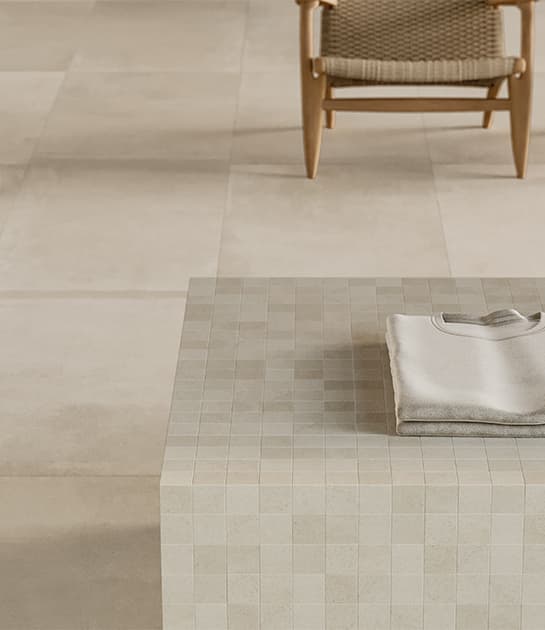 2 x 2 in / 5 x 5 cm Industria Zinc Matte Color Body Porcelain Mosaic
A concrete-inspired look with accents that embody an industrial and worn aesthetic.
Item codes
Industria

Zinc

Item code

32 x 32 in / 80 x 80 cm

Industria Zinc Matte Rectified Tile

24 x 48 in / 60 x 120 cm

Industria Zinc Matte Rectified Tile

24 x 24 in / 60 x 60 cm

Industria Zinc Matte Rectified Tile

12 x 24 in / 30 x 60 cm

Industria Zinc Matte Rectified Tile

2 x 2 in / 5 x 5 cm

Industria Zinc Matte Mosaic

3 x 24 in / 7.1 x 60 cm

Industria Zinc Matte Bullnose
Lithium

Item code

32 x 32 in / 80 x 80 cm

Industria Lithium Matte Rectified Tile

24 x 48 in / 60 x 120 cm

Industria Lithium Matte Rectified Tile

24 x 24 in / 60 x 60 cm

Industria Lithium Matte Rectified Tile

12 x 24 in / 30 x 60 cm

Industria Lithium Matte Rectified Tile

2 x 2 in / 5 x 5 cm

Industria Lithium Matte Mosaic

3 x 24 in / 7.1 x 60 cm

Industria Lithium Matte Bullnose
Chromium

Item code

32 x 32 in / 80 x 80 cm

Industria Chromium Matte Rectified Tile

24 x 48 in / 60 x 120 cm

Industria Chromium Matte Rectified Tile

24 x 24 in / 60 x 60 cm

Industria Chromium Matte Rectified Tile

12 x 24 in / 30 x 60 cm

Industria Chromium Matte Rectified Tile

2 x 2 in / 5 x 5 cm

Industria Chromium Matte Mosaic

3 x 24 in / 7.1 x 60 cm

Industria Chromium Matte Bullnose
Graphite

Item code

32 x 32 in / 80 x 80 cm

Industria Graphite Matte Rectified Tile

24 x 48 in / 60 x 120 cm

Industria Graphite Matte Rectified Tile

24 x 24 in / 60 x 60 cm

Industria Graphite Matte Rectified Tile

12 x 24 in / 30 x 60 cm

Industria Graphite Matte Rectified Tile

2 x 2 in / 5 x 5 cm

Industria Graphite Matte Mosaic

3 x 24 in / 7.1 x 60 cm

Industria Graphite Matte Bullnose