Alluring and refined, a sense of muted luxury is created through warm tones on a pristine charming canvas.
Avorio Crema, with its subtle veins and ethereal charm, inspires a sense of luminous elegance in a space. Warm and indulgent, the soothing tonality exists in a gentle blend of creamy ivory with nuances of soft beige. A refined and alluring expression of muted luxury.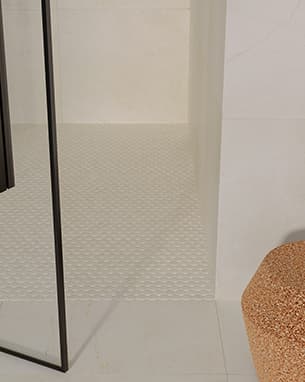 1.25 in / 3 cm Avorio Crema Penny Round Honed Marble Mosaic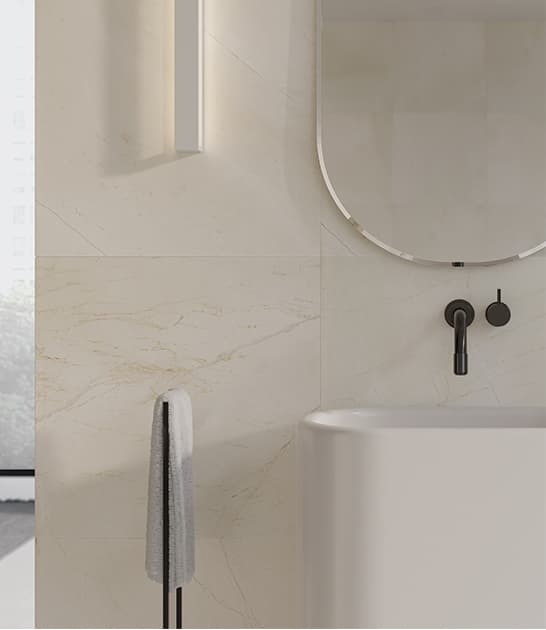 24 x 24 in / 61 x 61 cm Avorio Crema Honed Marble Tile
Surfaces of fresh, calming elegance.
Item codes
Avorio Crema

Item code

24 x 24 in / 61 x 61 cm

Avorio Crema Honed Marble Tile

12 x 24 in / 30.5 x 61 cm

Avorio Crema Honed Marble Tile

24 in / 60 cm

Avorio Crema Picket Honed Marble Tile

3 x 12 in / 7.5 x 30.5 cm

Avorio Crema Honed Marble Tile
Mosaics

Item code

1.25 x 4 in / 3.3 x 10 cm

Avorio Crema Herringbone Honed Marble Mosaic

1.25 in / 3 cm

Avorio Crema Penny Round Honed Marble Mosaic

2 x 6 in / 4.9 x 15 cm

Avorio Crema Picket Honed Marble Mosaic

6 in / 15 cm

Avorio Crema Hexagon Honed Marble Mosaic

2 in / 4.9 cm

Avorio Crema Hexagon Honed Marble Mosaic
Trim

Item code

1/2 x 12 in / 1.3 x 30.5 cm

Avorio Crema Honed Marble Deco-Bar