Subtle ash grey and velvet brown hues merge to create sumptuous, cozy atmospheres.
Velvety brown hues intermingle with ash grey tones to form surfaces that exude a lavish elegance. Evoking a sense of calm this stone emanates a warm, welcoming aura. Balancing a natural organic look with a soft and luxurious feel, Velutto Ash adds a touch of subtle sophistication to any space.
1.25 x 4 in / 3.3 x 10 cm Velutto Ash Herringbone Honed Marble Mosaic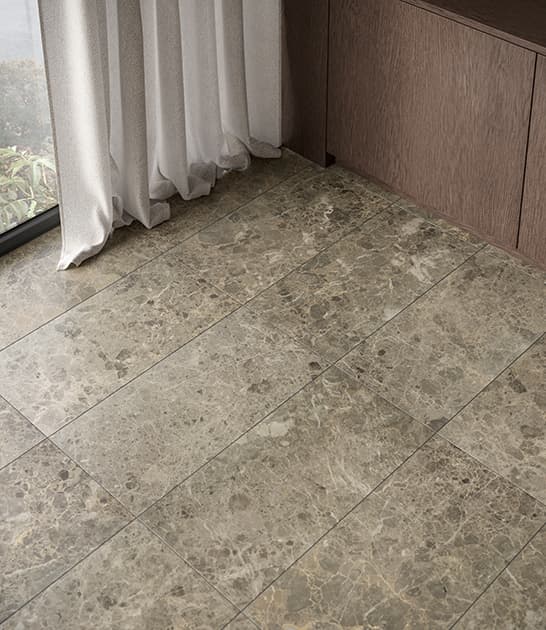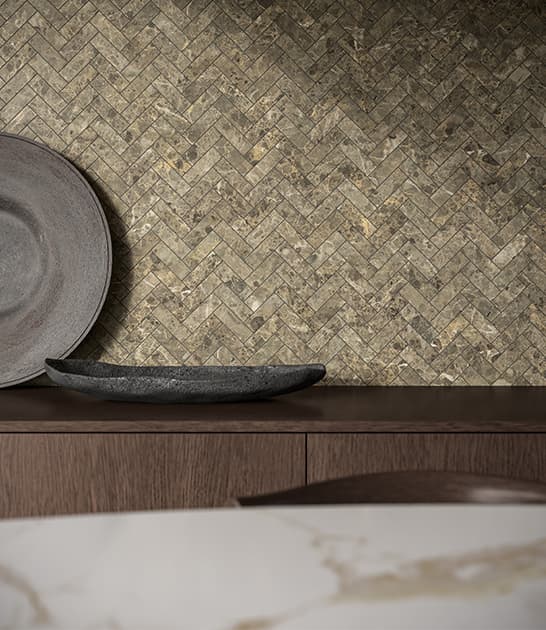 12 x 24 in / 30.5 x 61 cm Velutto Ash Honed Marble Tile
Velvety surfaces of calming sophistication.
Item codes
Velutto Ash

Item code

12 x 24 in / 30.5 x 61 cm

Velutto Ash Honed Marble Tile

3 x 12 in / 7.5 x 30.5 cm

Velutto Ash Honed Marble Tile
Mosaics

Item code

1.25 x 4 in / 3.3 x 10 cm

Velutto Ash Herringbone Honed Marble Mosaic

2 x 6 in / 4.9 x 15 cm

Velutto Ash Picket Honed Marble Mosaic

2 in / 4.9 cm

Velutto Ash Hexagon Honed Marble Mosaic
Trim

Item code

1/2 x 12 in / 1.3 x 30.5 cm

Velutto Ash Honed Marble Deco-Bar