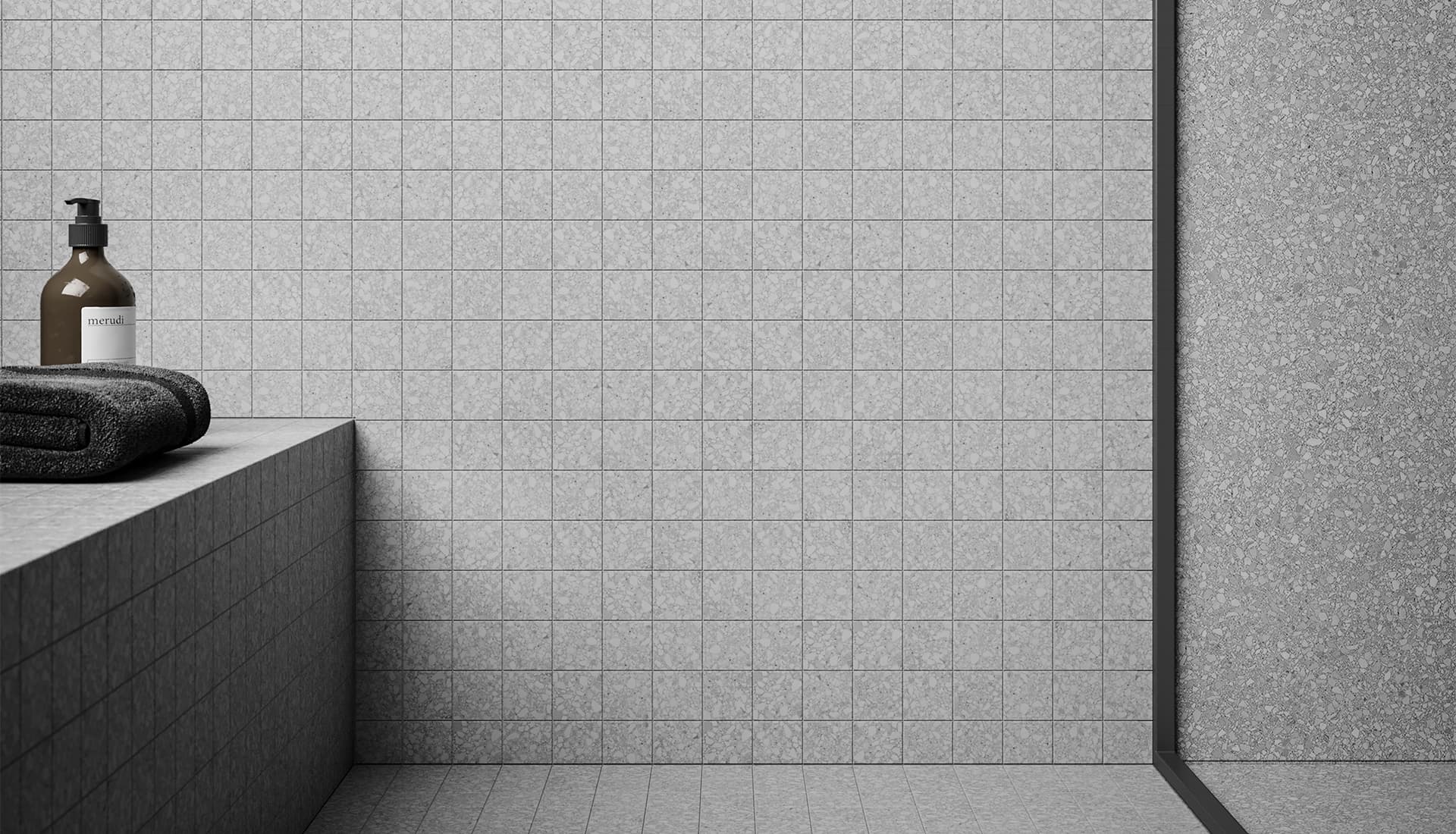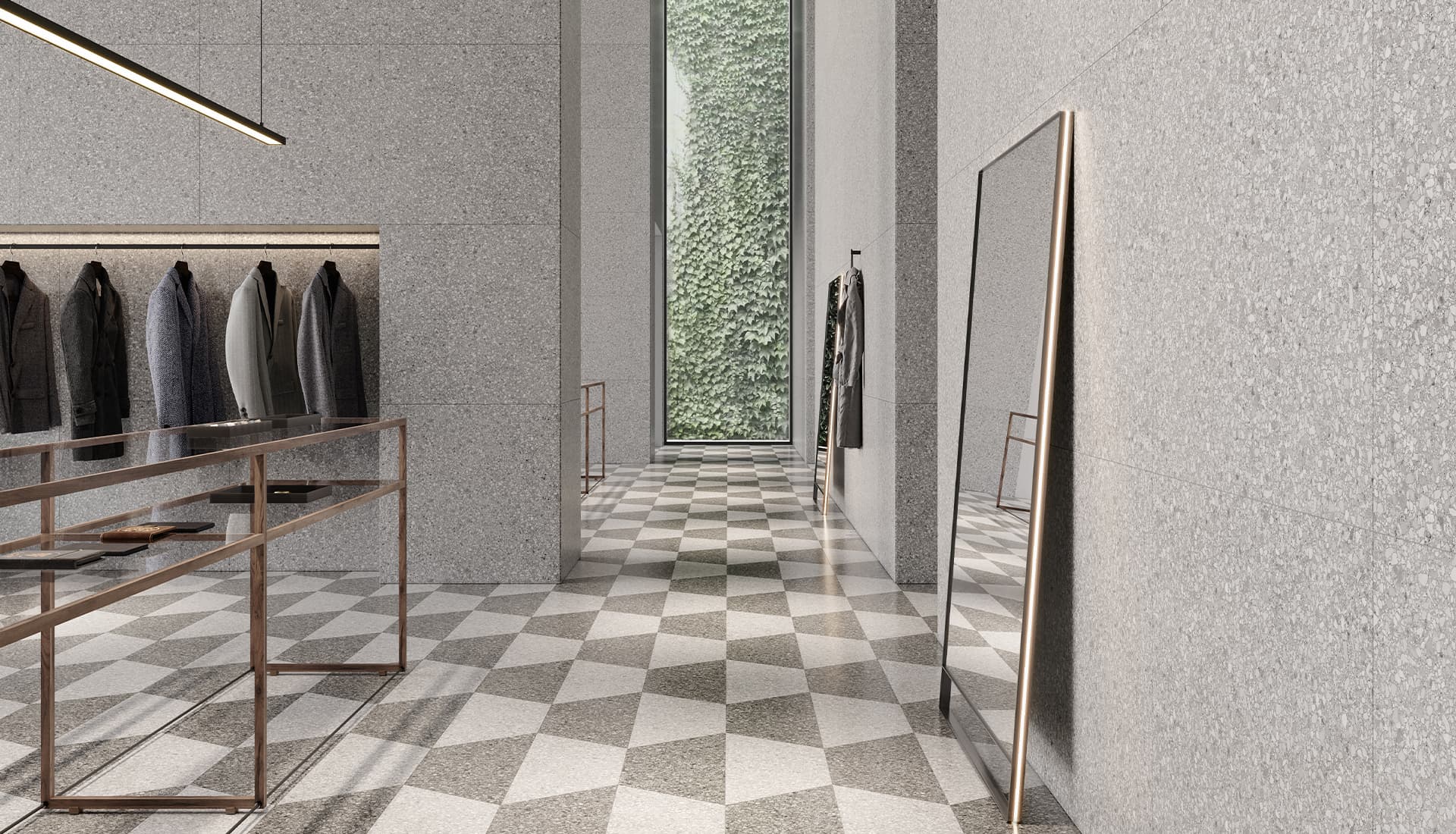 2 x 2 in / 5 x 5 cm Station Ash Matte Color Body Porcelain Mosaic
Half Hexagon Installation Ideas
Exquisite designs and patterns to showcase your creativity.
As with every great renaissance comes reinvention, our new porcelain collection bridges the gap, modernizing the midcentury look with a contemporary palette that will last forever. A collage of organically shaped segments deliver the aesthetic, the texture and the tonality that defined an era.

A tribute to the beautiful Venetian Terrazzo.
Item codes
Station

Ivory

Item code

32 x 32 in / 80 x 80 cm

Station Ivory Matte Rectified Tile

12 x 24 in / 30 x 60 cm

Station Ivory Matte Rectified Tile

10 x 24 in / 25 x 57.9 cm

Station Ivory Half Hex Matte Rectified Tile

2 x 2 in / 5 x 5 cm

Station Ivory Matte Mosaic

3 x 24 in / 7.1 x 60 cm

Station Ivory Matte Bullnose
Pearl

Item code

32 x 32 in / 80 x 80 cm

Station Pearl Matte Rectified Tile

12 x 24 in / 30 x 60 cm

Station Pearl Matte Rectified Tile

10 x 24 in / 25 x 57.9 cm

Station Pearl Half Hex Matte Rectified Tile

2 x 2 in / 5 x 5 cm

Station Pearl Matte Mosaic

3 x 24 in / 7.1 x 60 cm

Station Pearl Matte Bullnose
Ash

Item code

32 x 32 in / 80 x 80 cm

Station Ash Matte Rectified Tile

12 x 24 in / 30 x 60 cm

Station Ash Matte Rectified Tile

10 x 24 in / 25 x 57.9 cm

Station Ash Half Hex Matte Rectified Tile

2 x 2 in / 5 x 5 cm

Station Ash Matte Mosaic

3 x 24 in / 7.1 x 60 cm

Station Ash Matte Bullnose
Shadow

Item code

32 x 32 in / 80 x 80 cm

Station Shadow Matte Rectified Tile

12 x 24 in / 30 x 60 cm

Station Shadow Matte Rectified Tile

10 x 24 in / 25 x 57.9 cm

Station Shadow Half Hex Matte Rectified Tile

2 x 2 in / 5 x 5 cm

Station Shadow Matte Mosaic

3 x 24 in / 7.1 x 60 cm

Station Shadow Matte Bullnose