Cersaie 2022
A showcase of timeless refinement. Bologna, Italy, Sept 26 - 30.
back to editorial
Five exciting days. One fascinating journey through the latest trends in ceramics for architecture.
With great enthusiasm, Anatolia reprised its adventure at Cersaie following last year's success. We would like to take this opportunity to thank you all for this edition's great turnout. It has been incredible to share this moment with you, to spend time with our visitors curious to discover our new products and interested in forging collaborations; we were able to relive the moments of sharing with our partners and once again showcase our latest vision for design and innovation.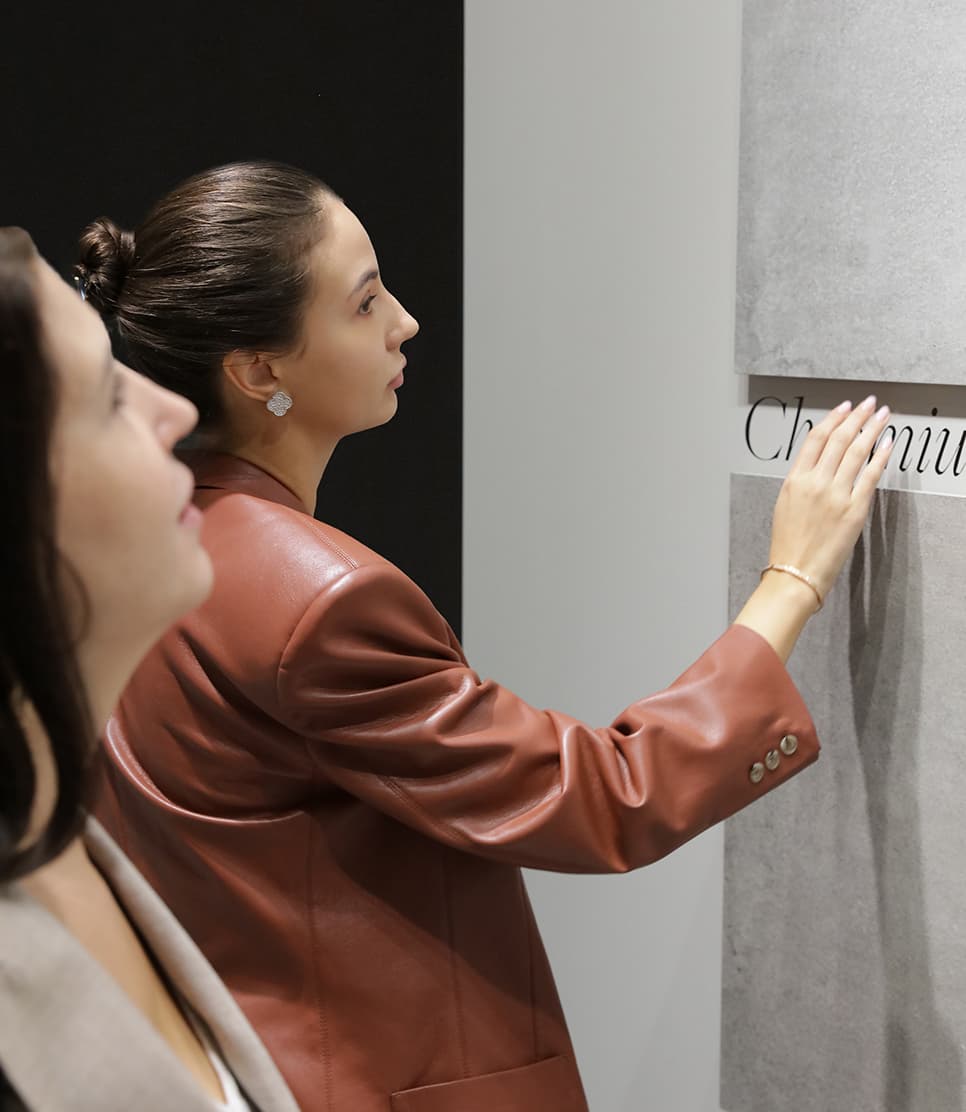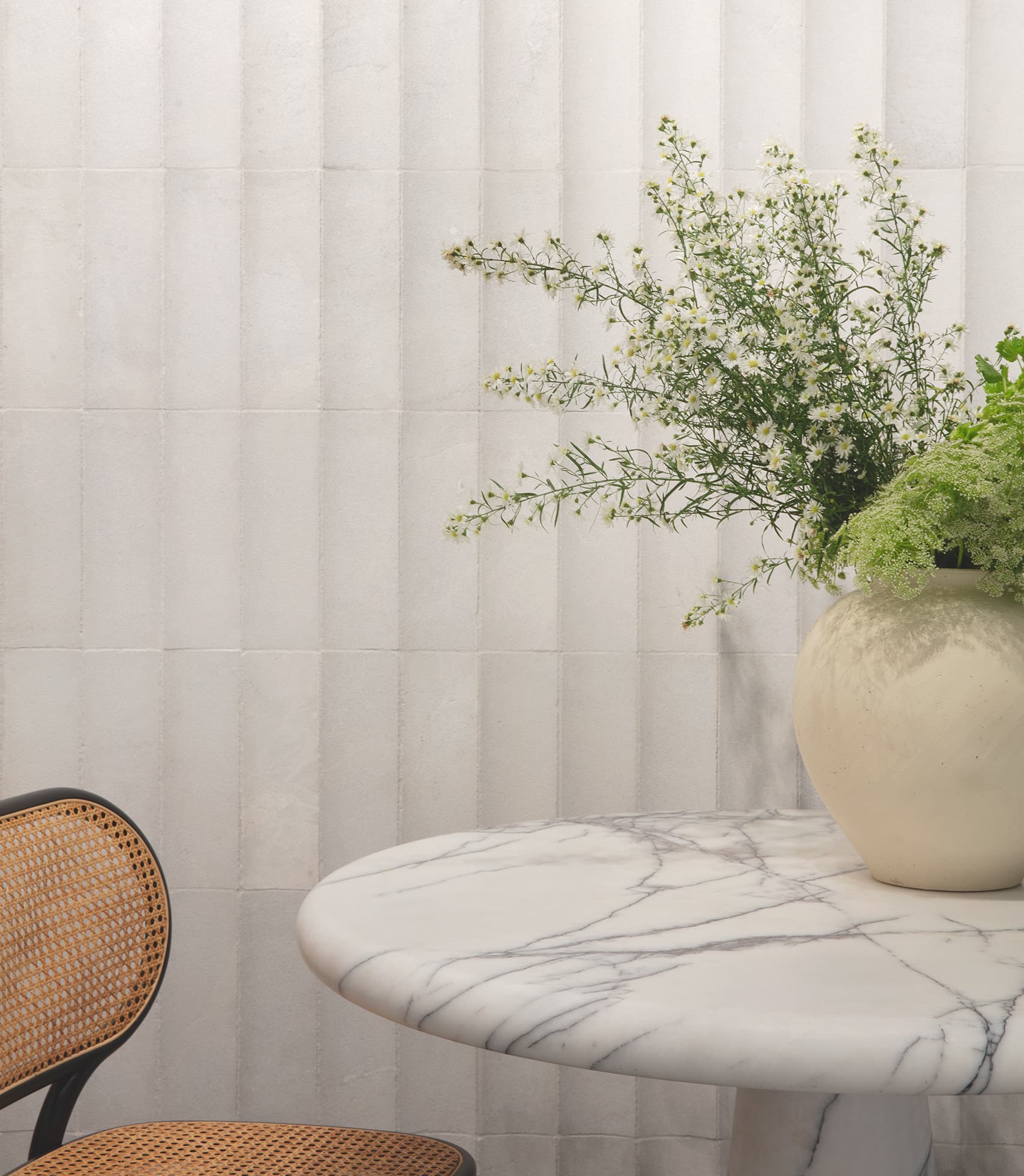 4 x 12 in / 10 x 30 cm Tierra Halo Fluto Grained Texture Limestone
The displayed collections garnered significant interest, focusing on the values that our company has always lived: innovation, technology, and design.
Among these, the Natural Stone collection, with its coordinated floor and wall tiles, trims, and mosaics in a variety of distinctive styles. Stones with unique colors and patterns, sourced from the world's premium quarries, are meticulously selected and subsequently shaped to best represent their ancient geological treasures and become the heroes of extraordinary spaces.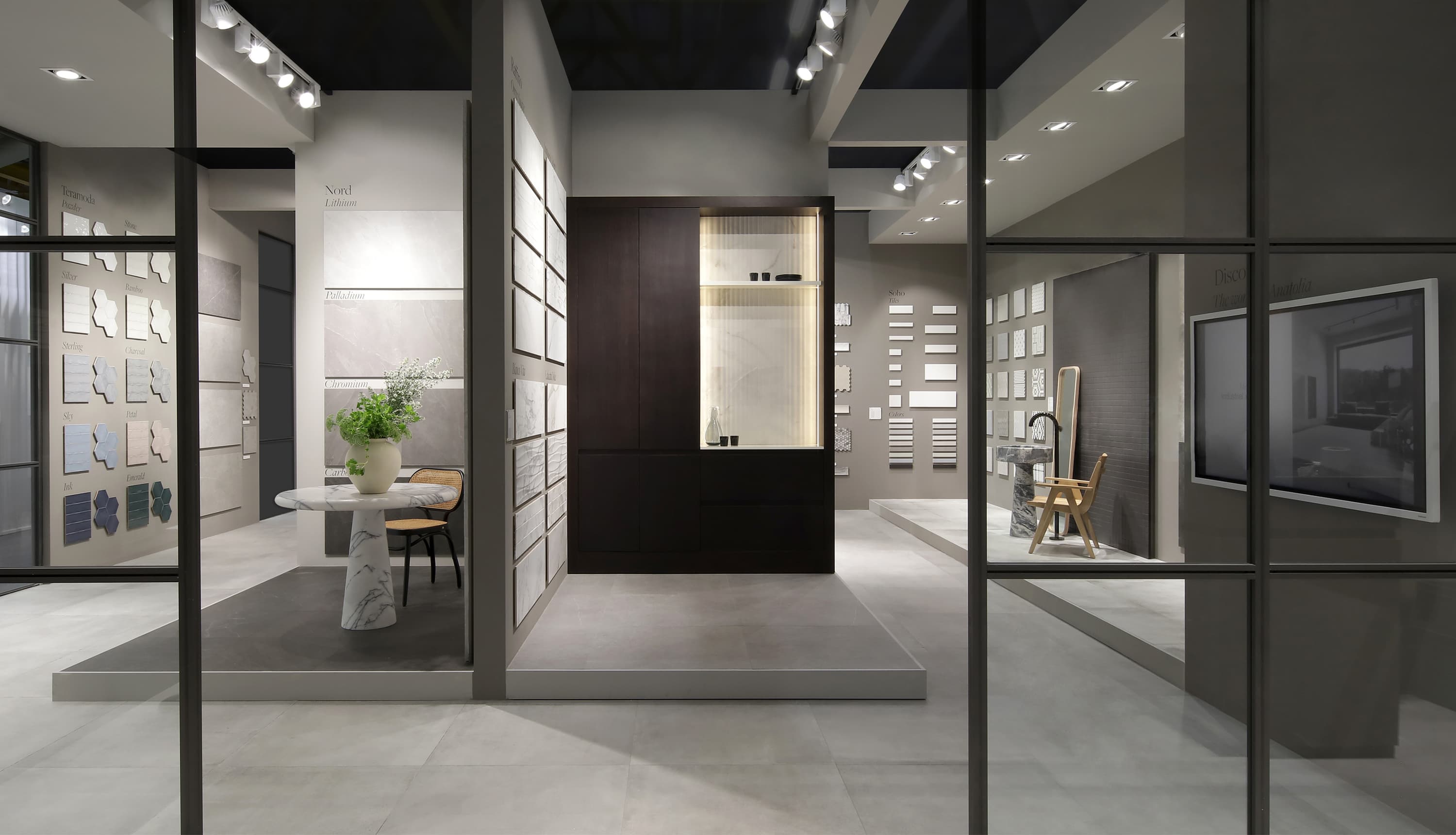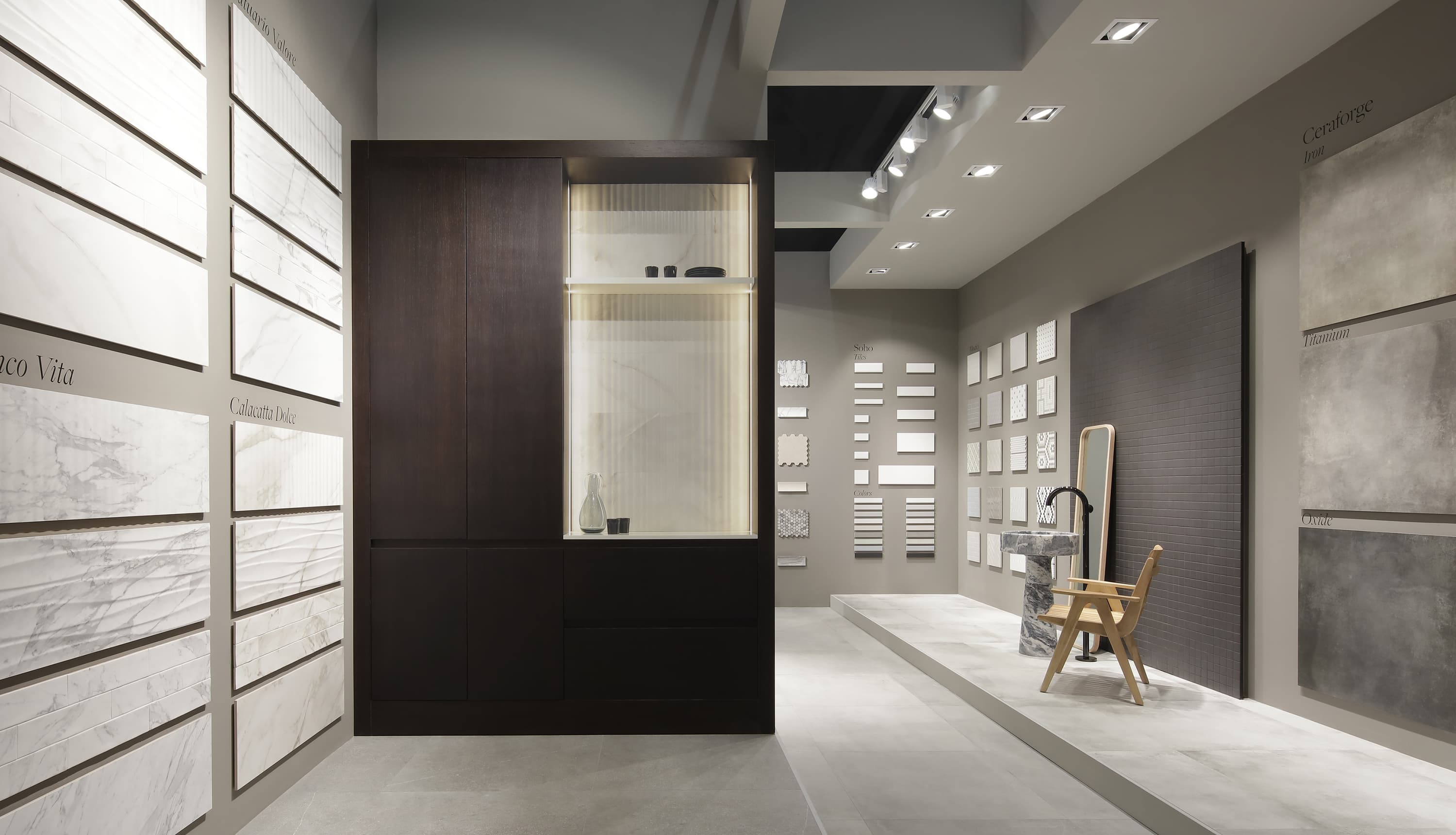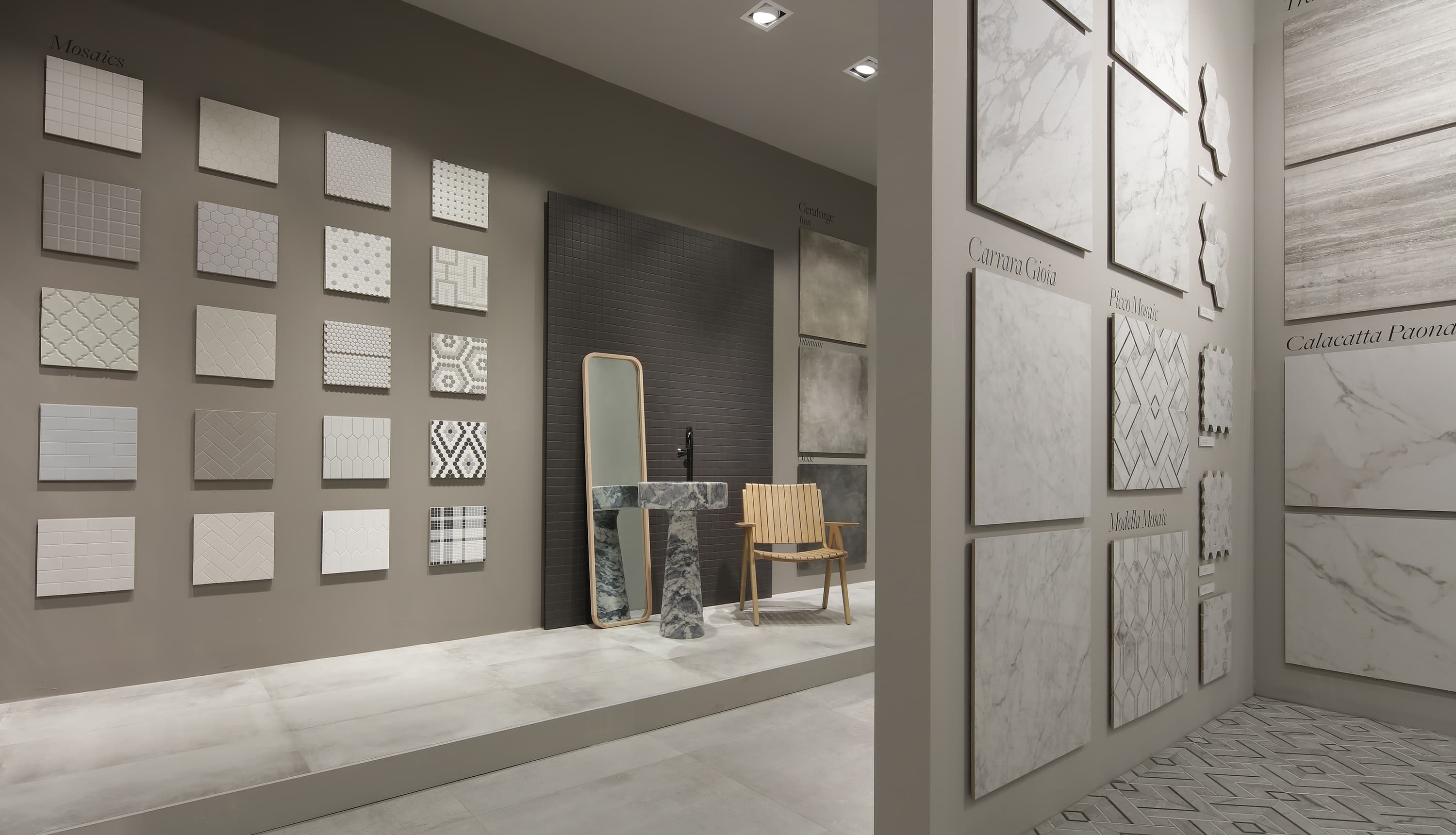 Innovation, technology, and design.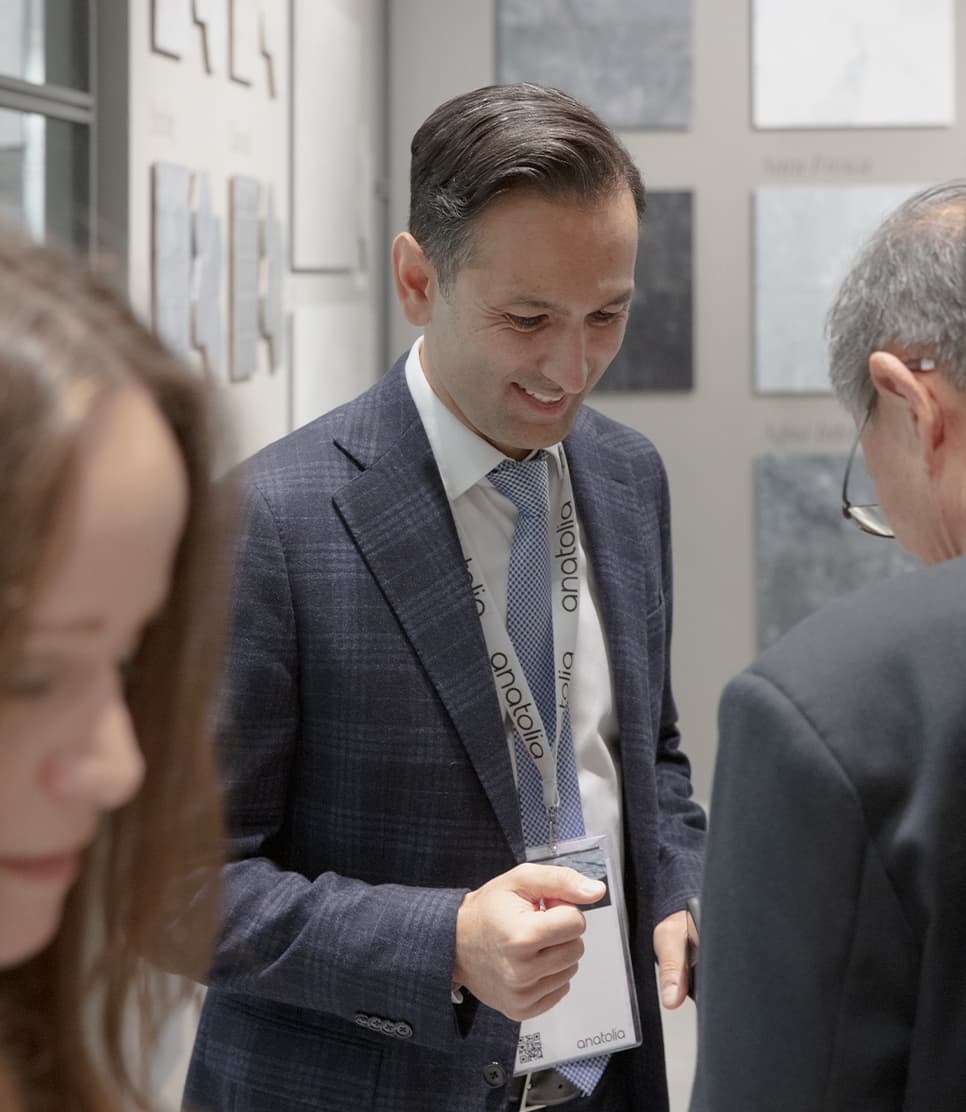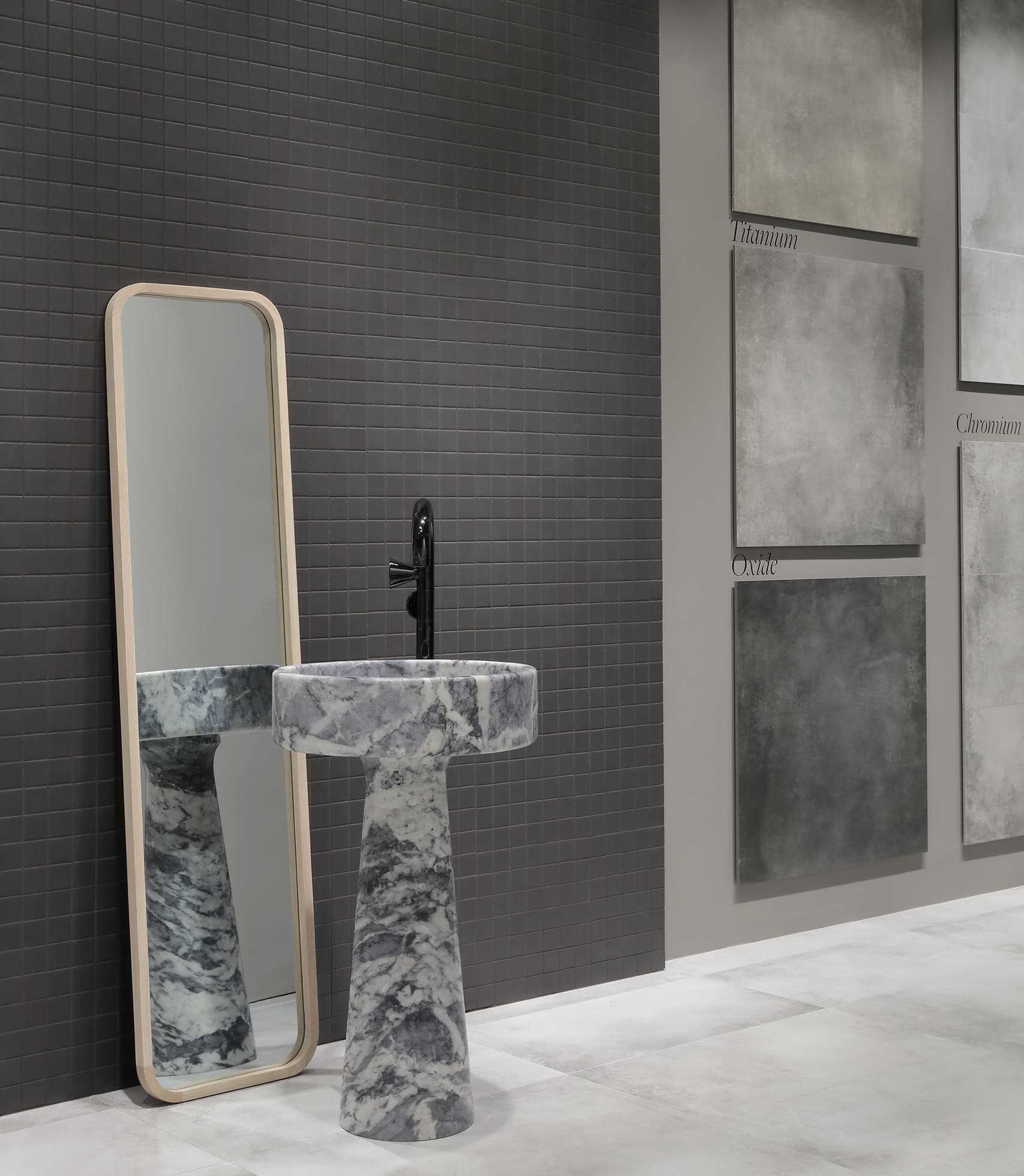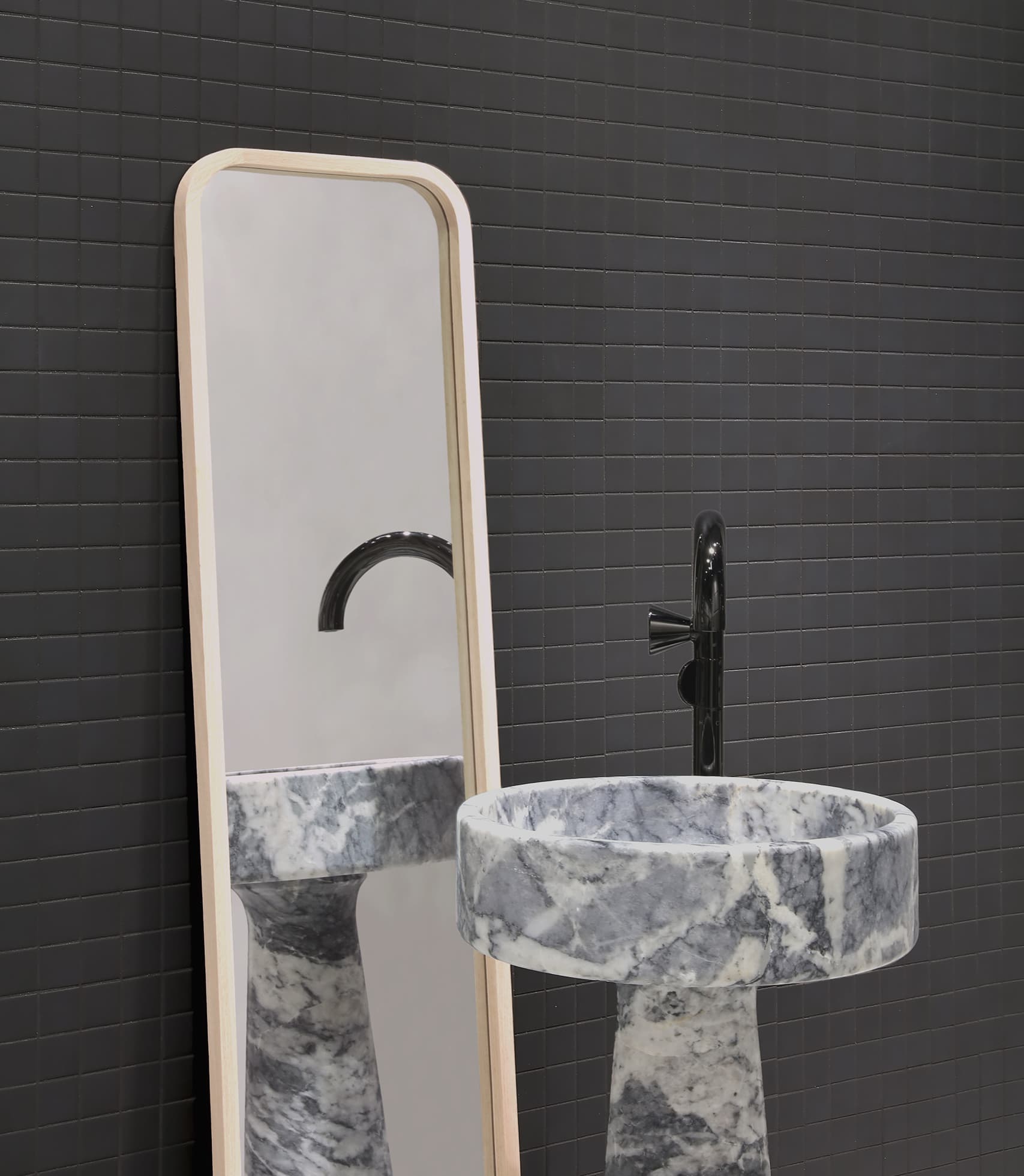 2 x 2 in / 4.8 x 4.8 cm Soho Retro Black Mosaic
Anatolia's booth at Cersaie brought to life textures and colors with two contemporary collections, Tapestri, a novel and modern interpretation of encaustic tiles, and Teramoda, a rich and playful collection wall tiles, perfect in their imperfections, inspired by the artisanal feel of handmade ceramics.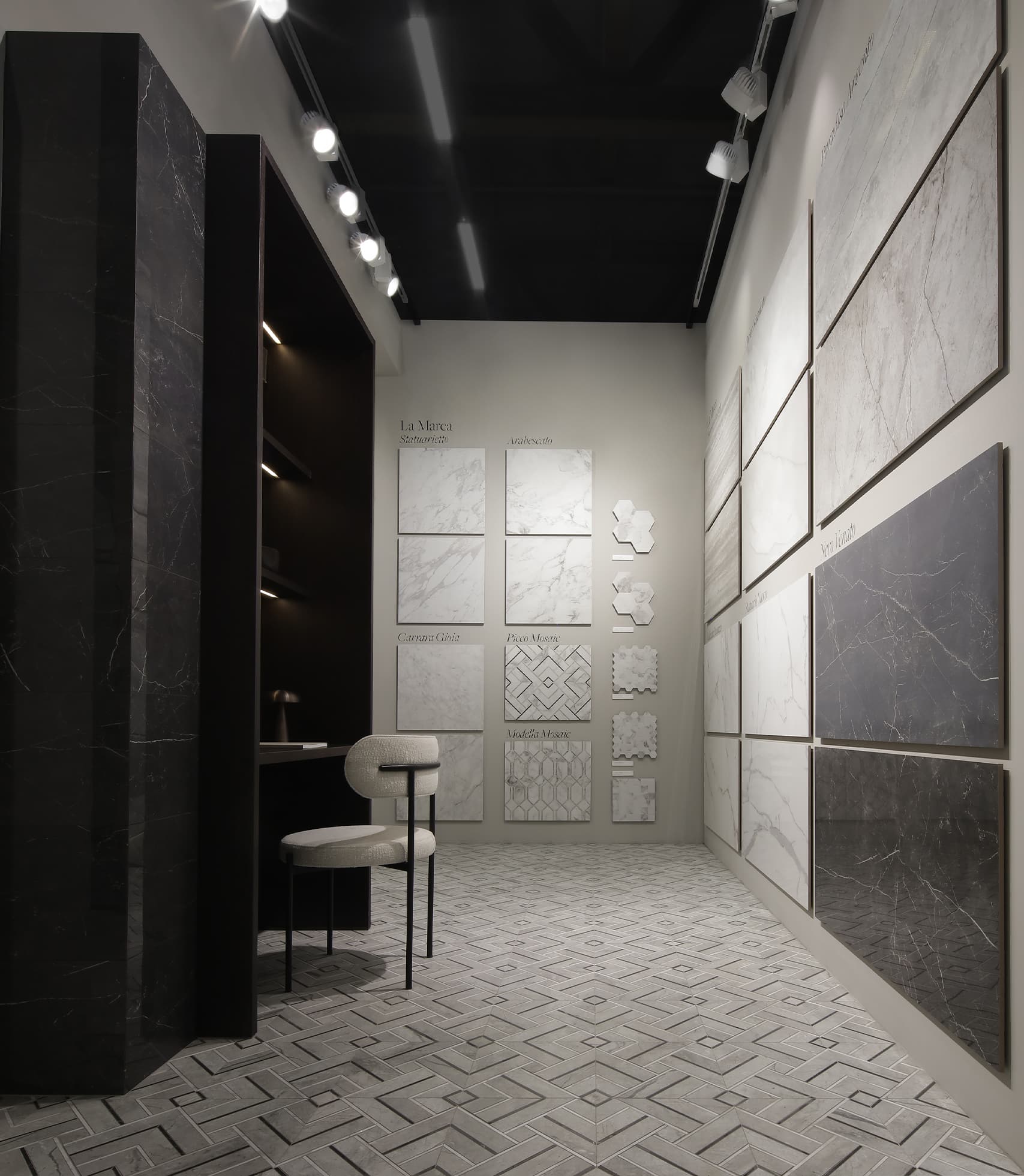 On the floor: La Marca Paradiso Argento Picco Mosaic. On the wall: La Marca collection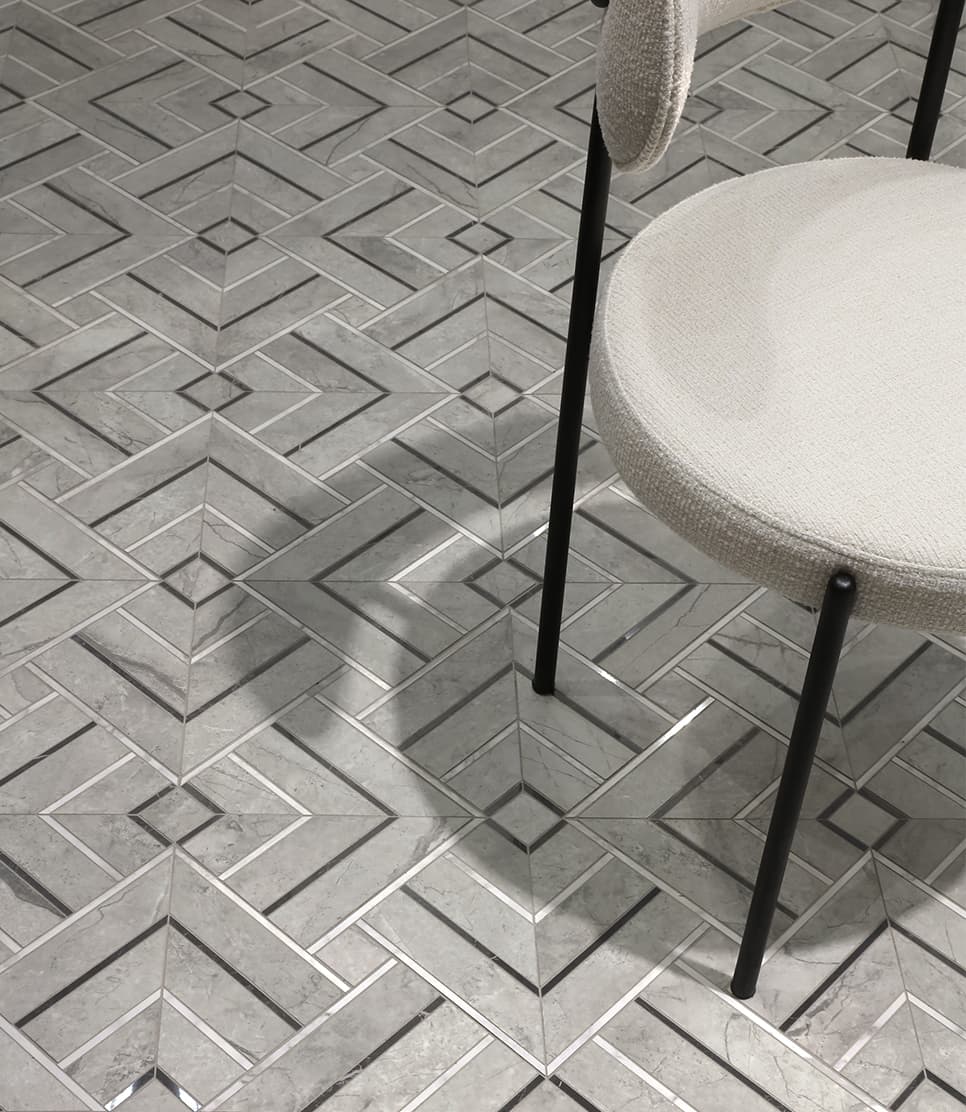 La Marca Paradiso Argento Picco Mosaic
La Marca, the finest representation of the world's premium marbles in glazed porcelain. This exclusive collection of ultra-realistic designs is richly interpreted with superb detail, from the depth of color to shade rendering.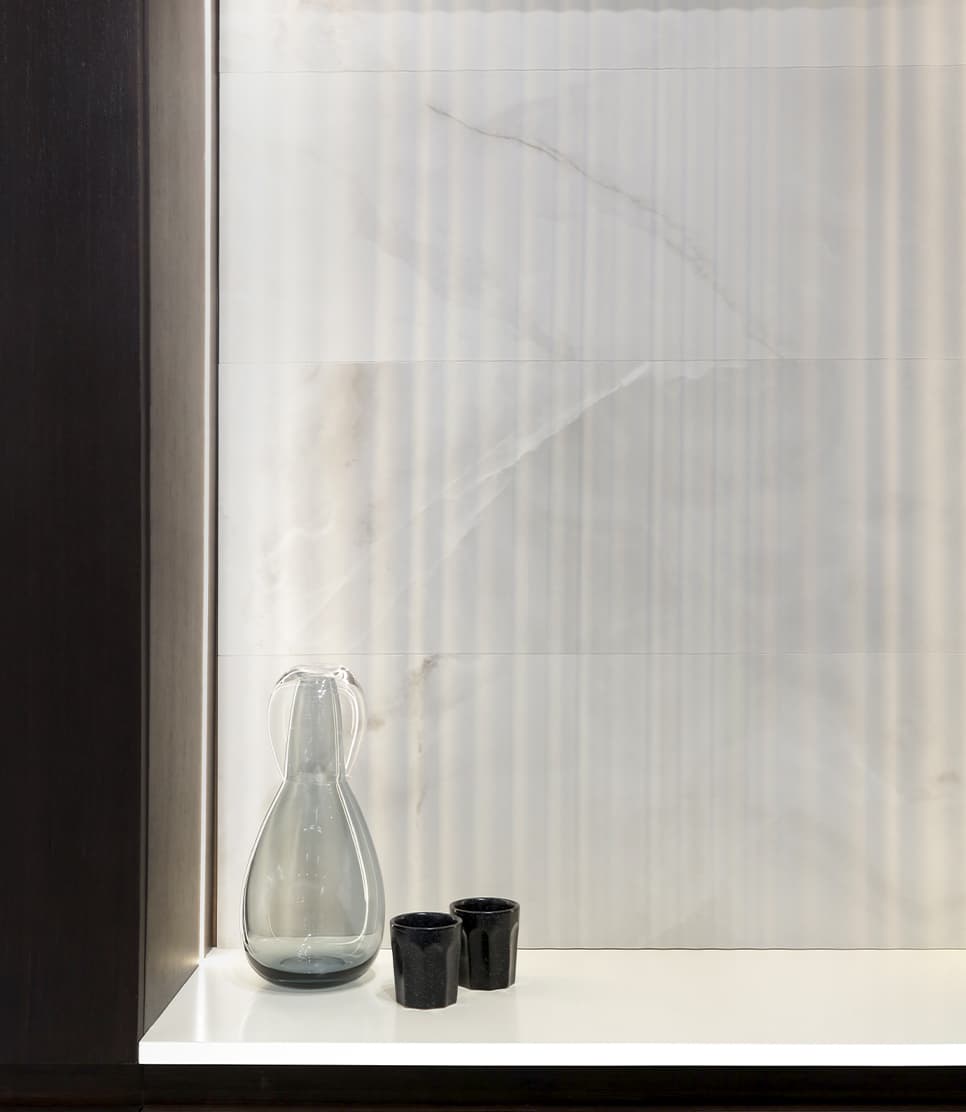 12 x 36 in / 30 x 90 cm Raffino Onyx Suave Alto Rectified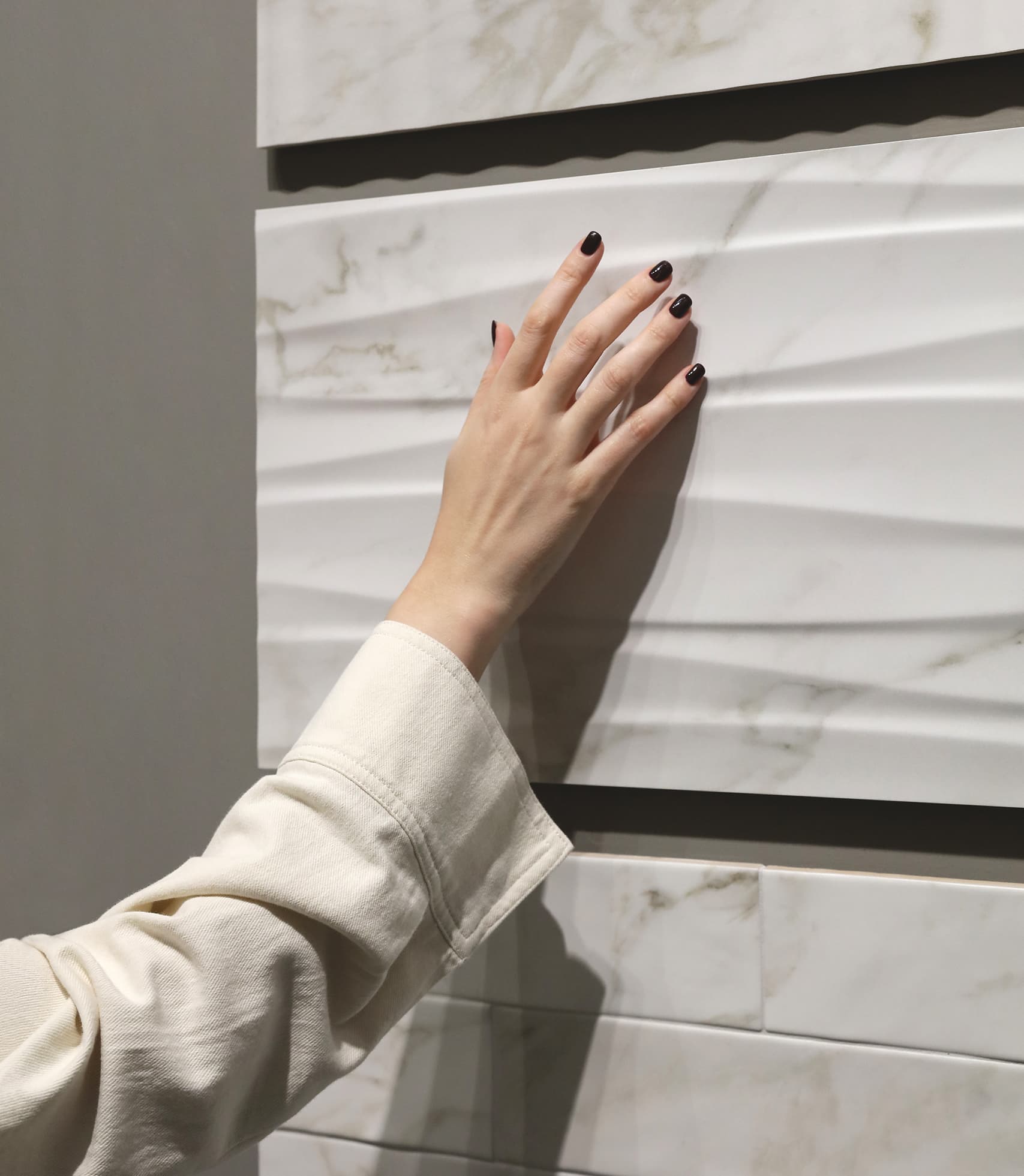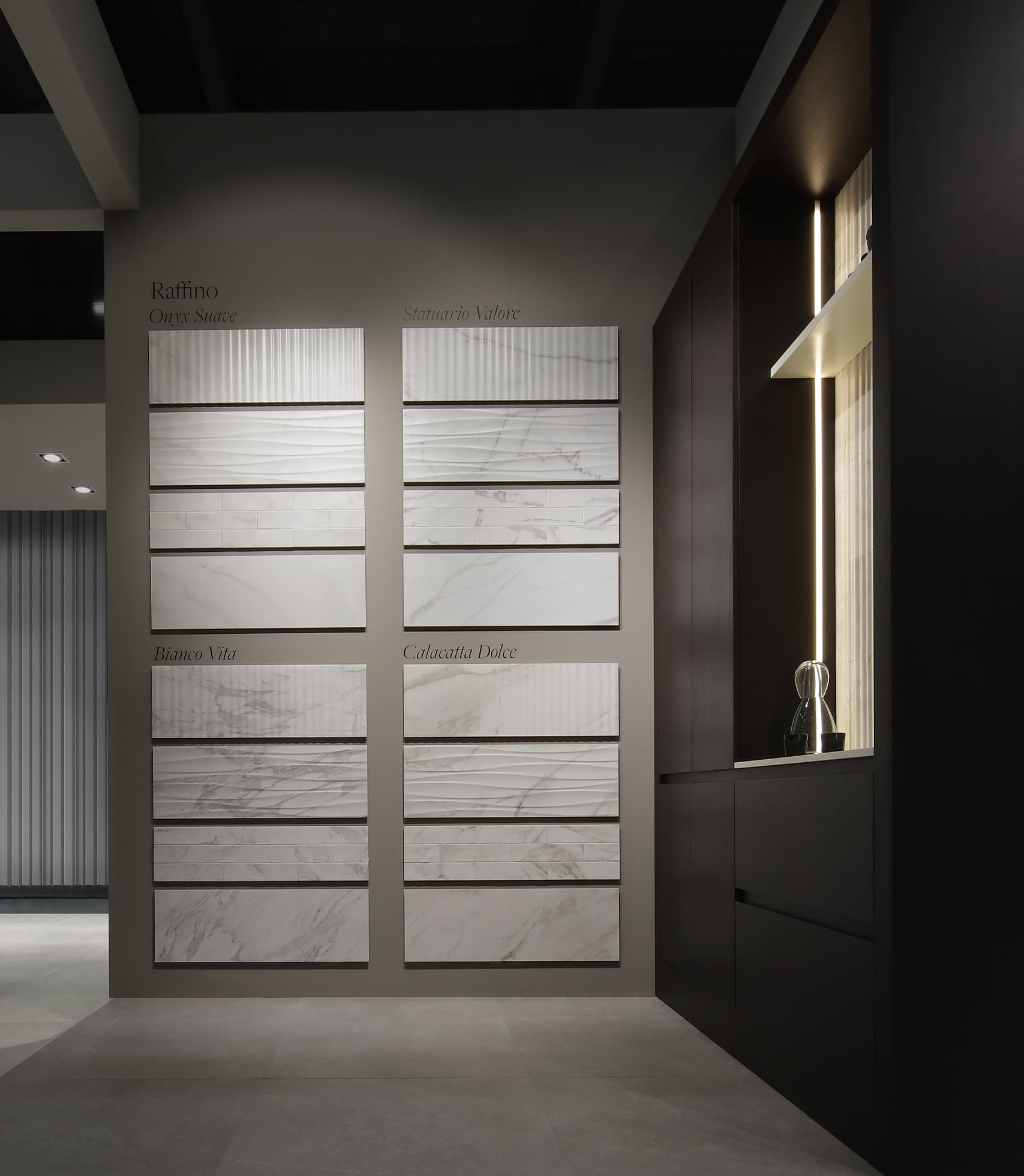 12 x 36 in / 30 x 90 cm Raffino Calacatta Dolce Curva Rectified
Raffino collection, boasting premium marble designs combined with elegant three-dimensional patterns that reveal sophisticated arrangements. The beauty of this design is best showcased as a backdrop for smooth and sleek elements while its earthy nuances and neutral colors are easily adaptable to luxe, elegant design spaces.
We would like to thank you all for the incredible turnout. Until next year, arrivederci!