Subtle seafoam hues harmoniously mingle with cool, radiant grey tones that exudes an air of sophistication and elegance.
Ethereal hues of grey swirl in soft contrast, tinted with a subtle shade of misty green. Moscato Argento has a delicate, airy feel, which creates atmospheres of soothing elegance. Its name pays homage to sparkling wine with its silvery radiance and a subtle hint of green reminiscent of the muscat grape.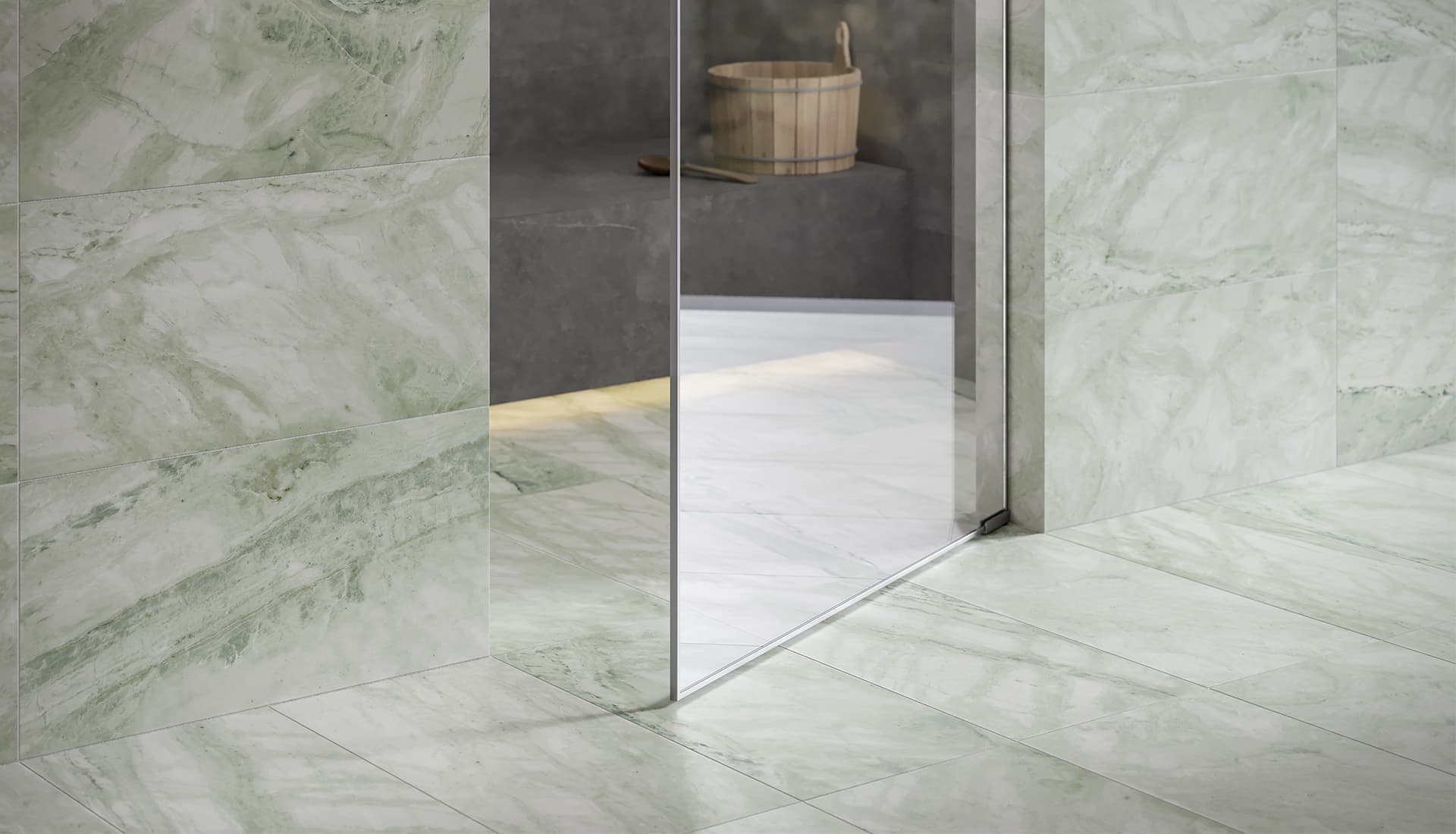 12 x 24 in / 30.5 x 61 cm Moscato Argento Honed Marble Tile
Surfaces of fresh, calming elegance.
Item codes
Moscato Argento

Item code

12 x 24 in / 30.5 x 61 cm

Moscato Argento Honed Marble Tile

3 x 12 in / 7.5 x 30.5 cm

Moscato Argento Honed Marble Tile
Mosaics

Item code

1.25 x 4 in / 3.3 x 10 cm

Moscato Argento Herringbone Honed Marble Mosaic

1.25 in / 3 cm

Moscato Argento Penny Round Honed Marble Mosaic

2 x 6 in / 4.9 x 15 cm

Moscato Argento Picket Honed Marble Mosaic

2 in / 4.9 cm

Moscato Argento Hexagon Honed Marble Mosaic
Trim

Item code

1/2 x 12 in / 1.3 x 30.5 cm

Moscato Argento Honed Marble Deco-Bar